WEDDING PARTY REPORT
Wedding Party Report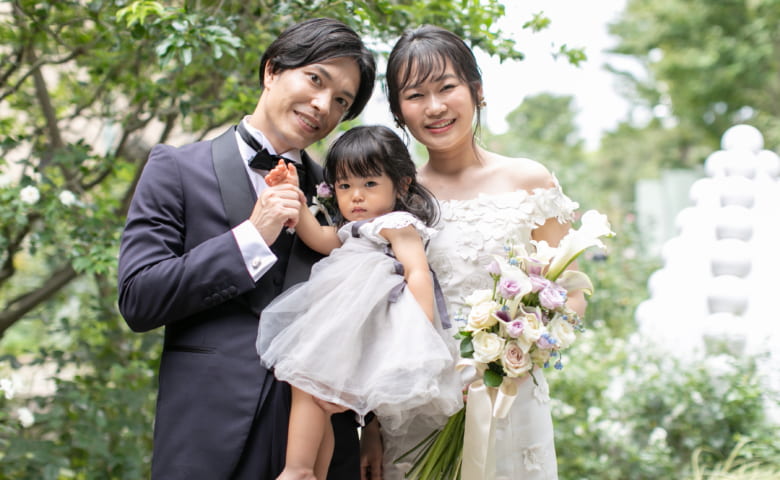 DATE

2022.08.20
STYLE
BANQUET
GUESTS

30 people
RYO & AKANE
[Family wedding] A cozy dinner party with your precious family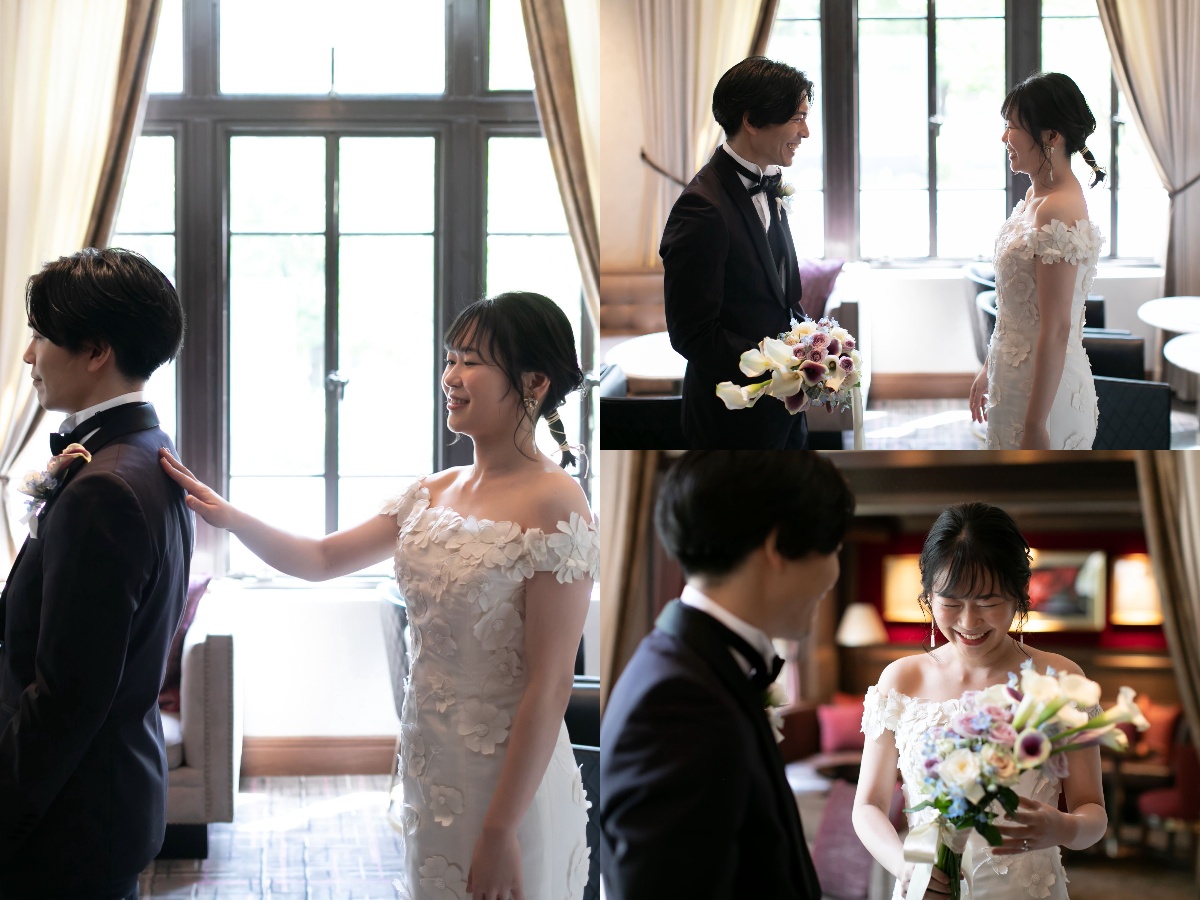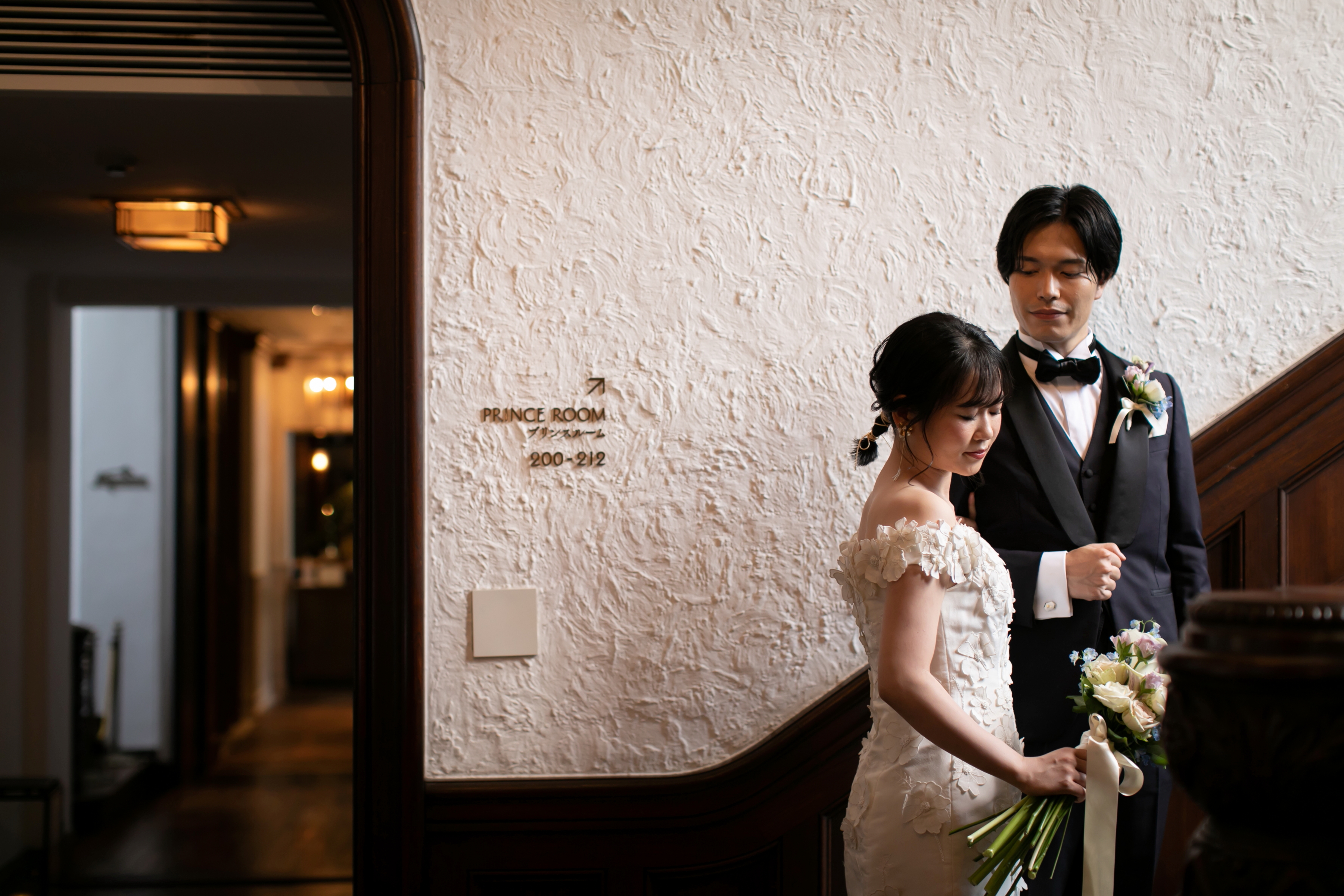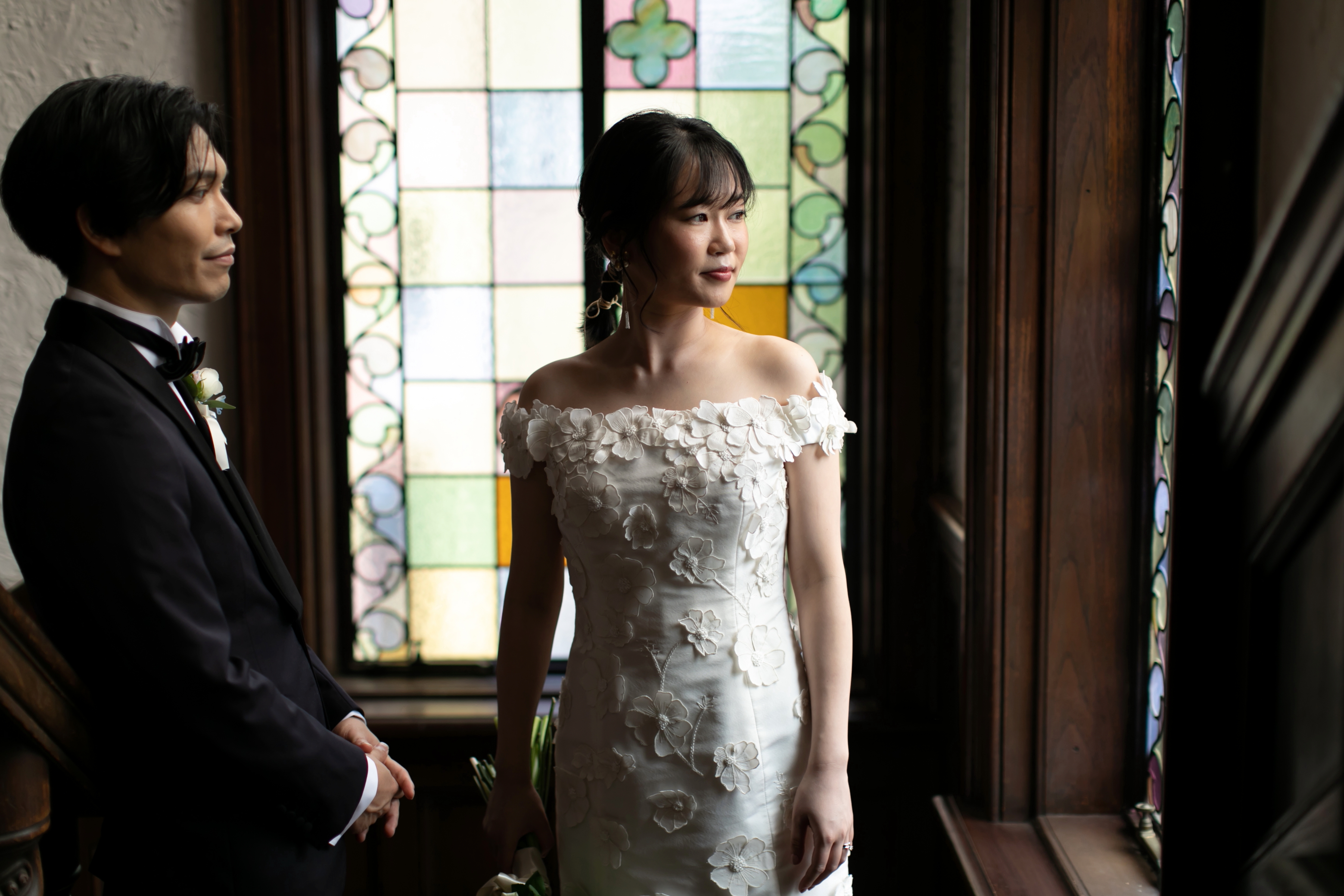 ーWedding party reportー
A couple whose wedding has become difficult for a while due to the corona crisis
However, the groom's overseas assignment has been decided, so that he can deliver his report and gratitude even to his family.
You made the courageous decision to hold a dinner party with your relatives.
Before the dinner, time for first meat as a time as a couple
After that, you can enjoy taking pictures at the photo spot in the hotel until the guests arrive.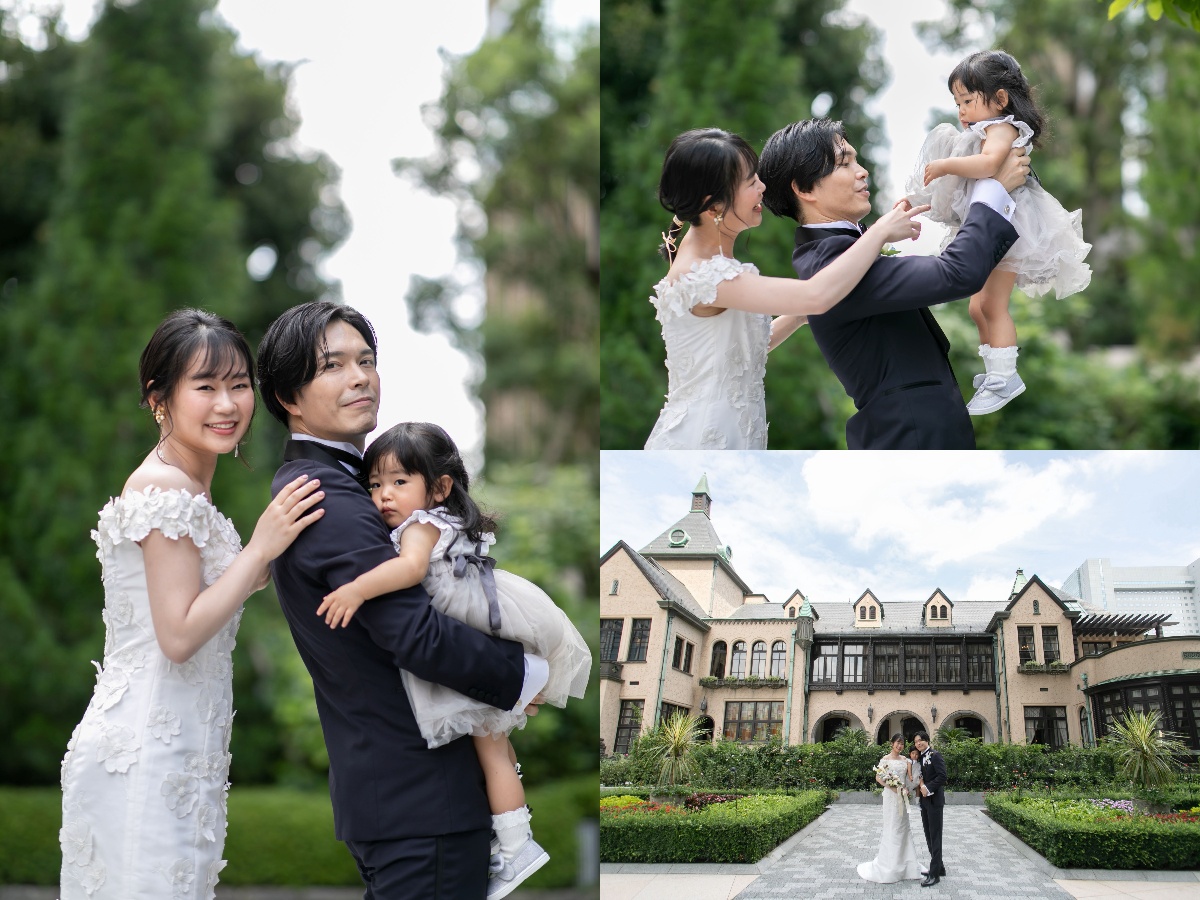 ーFamily photosー
-A wedding with three family members-
Looking at the children dressed up, the two smiled unintentionally
"Making a memorable wedding that children can also enjoy" was one of the thoughts that the two valued.
With the joy of welcoming today in the midst of the corona disaster
A special day that will be remembered for a lifetime for the three of them begins.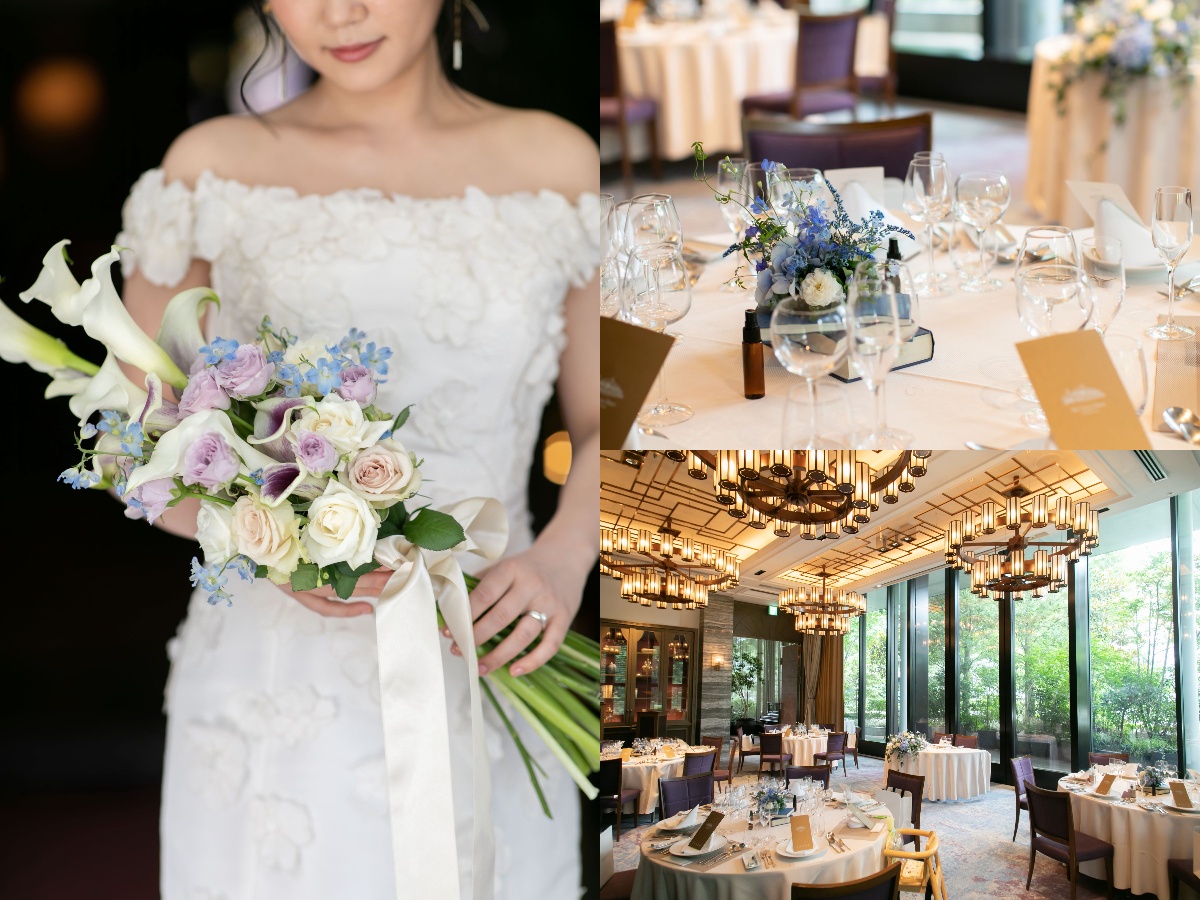 ーFlower coordinationー
-Venue coordination-
It's like you forget you're in the city
In the Crown Room with two glass walls and a private terrace
A cozy party with a close sense of distance unique to a small number of people
Because it is a venue that values nature
Valuing the original world view Coordinating the fresh greenery of the garden and the gentle and soft colors of the couple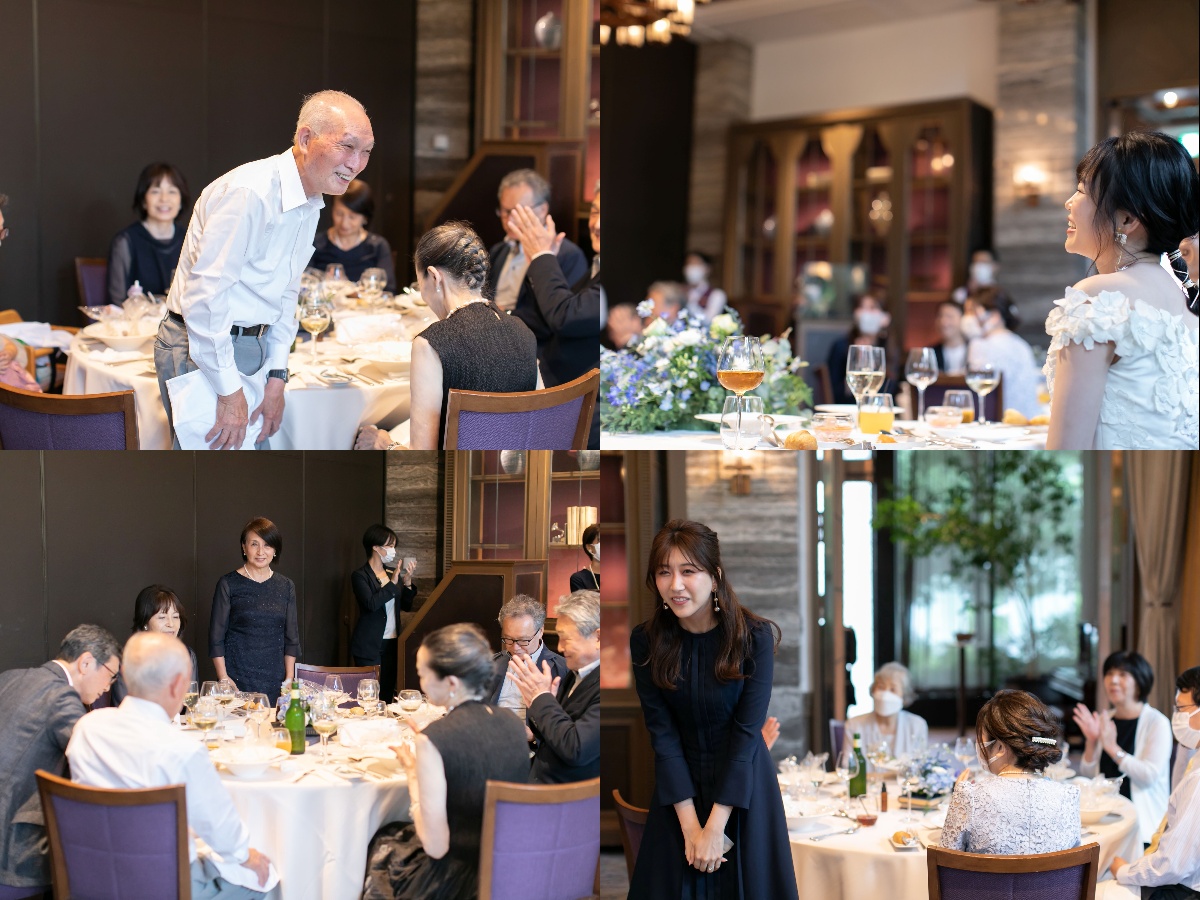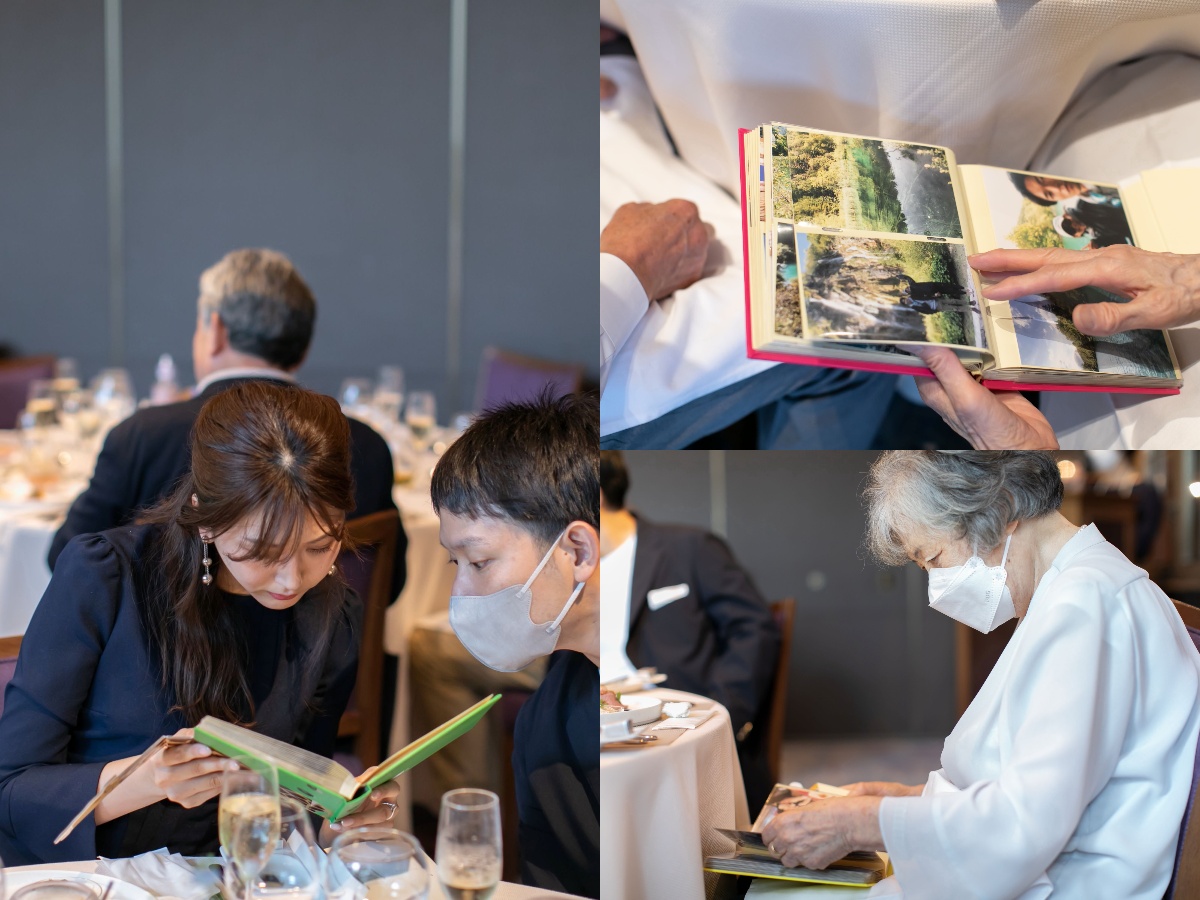 ーWedding partyー
- Dinner party with relatives -
The important relatives have finally gathered, and the party is about to begin.
If it's not this opportunity, we can't easily get together.
Introduce relatives and deepen ties between each family
Albums of the couple and their children are prepared, and the albums are passed around the table so that everyone can see them.
The moderator introduced the profiles of the two and how they got to know each other.
You can spend a warm time with the main purpose of chatting.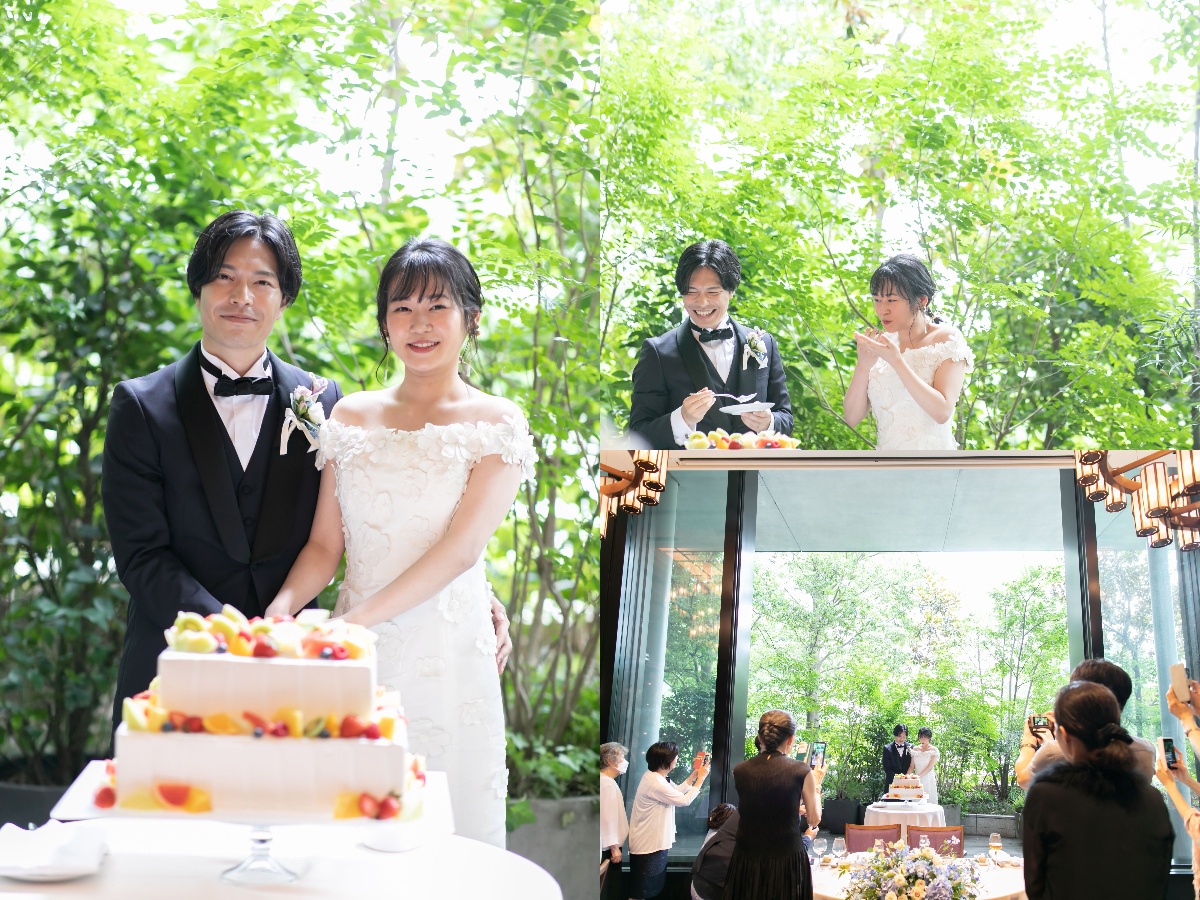 ーWedding cake ceremonyー
Wedding cake ceremony in a private garden
Cake cutting in the garden back on the private terrace of the venue
One of the charms of this venue is that everyone can watch the two smiling faces from up close.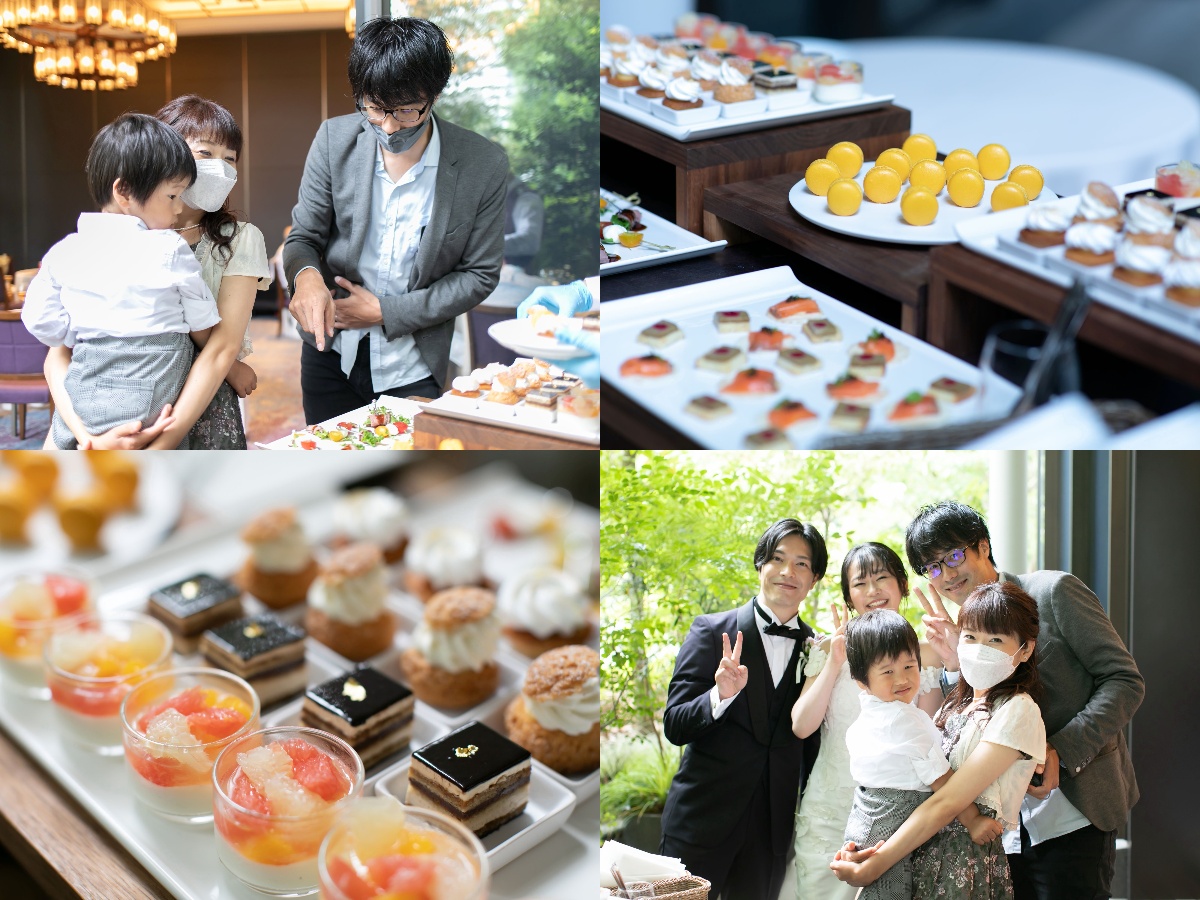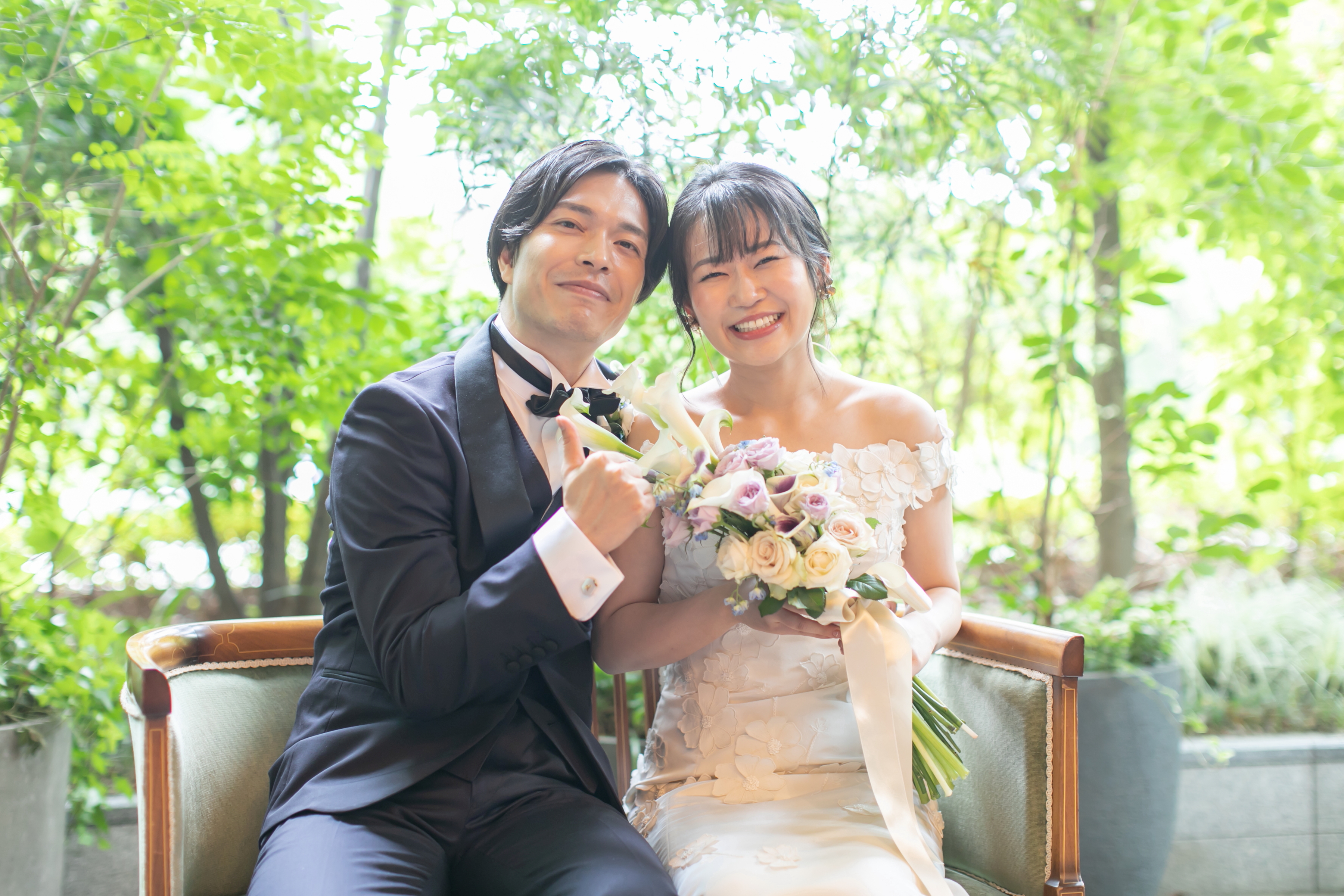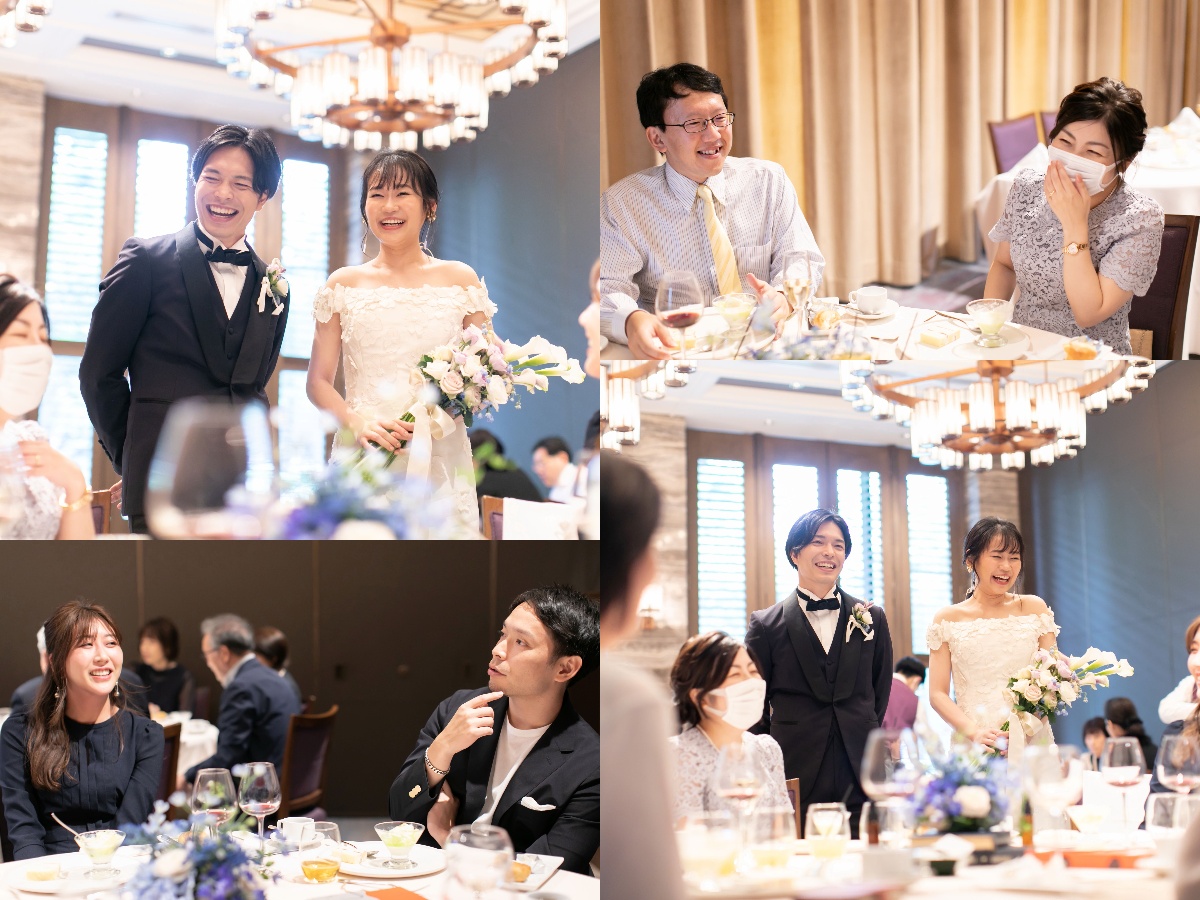 ーDessert buffetー
In the second half of the reception, a surprise dessert buffet time while chatting
In addition to desserts, finger foods are also available as snacks.
Guests can of course enjoy it, but you can also go out on the terrace.
We spent a cozy time talking and taking pictures with everyone.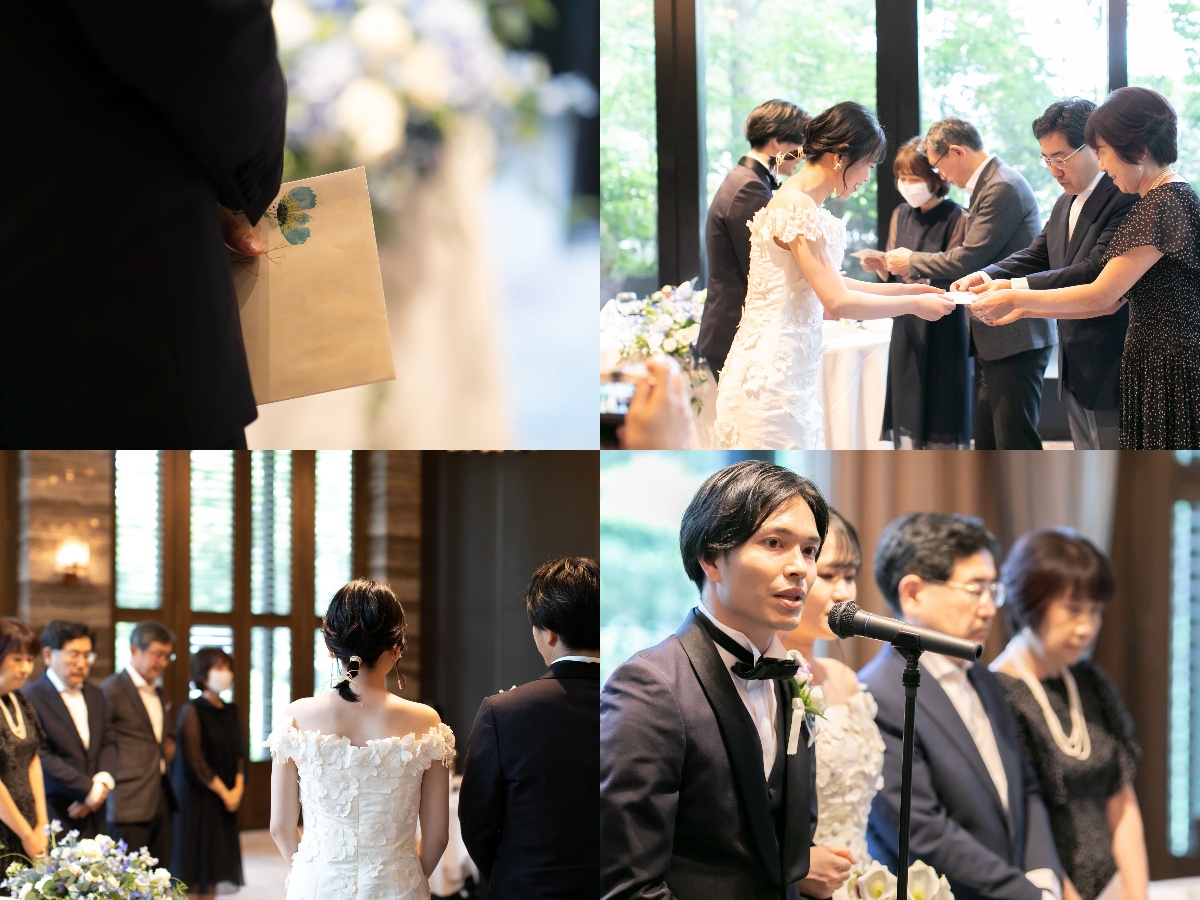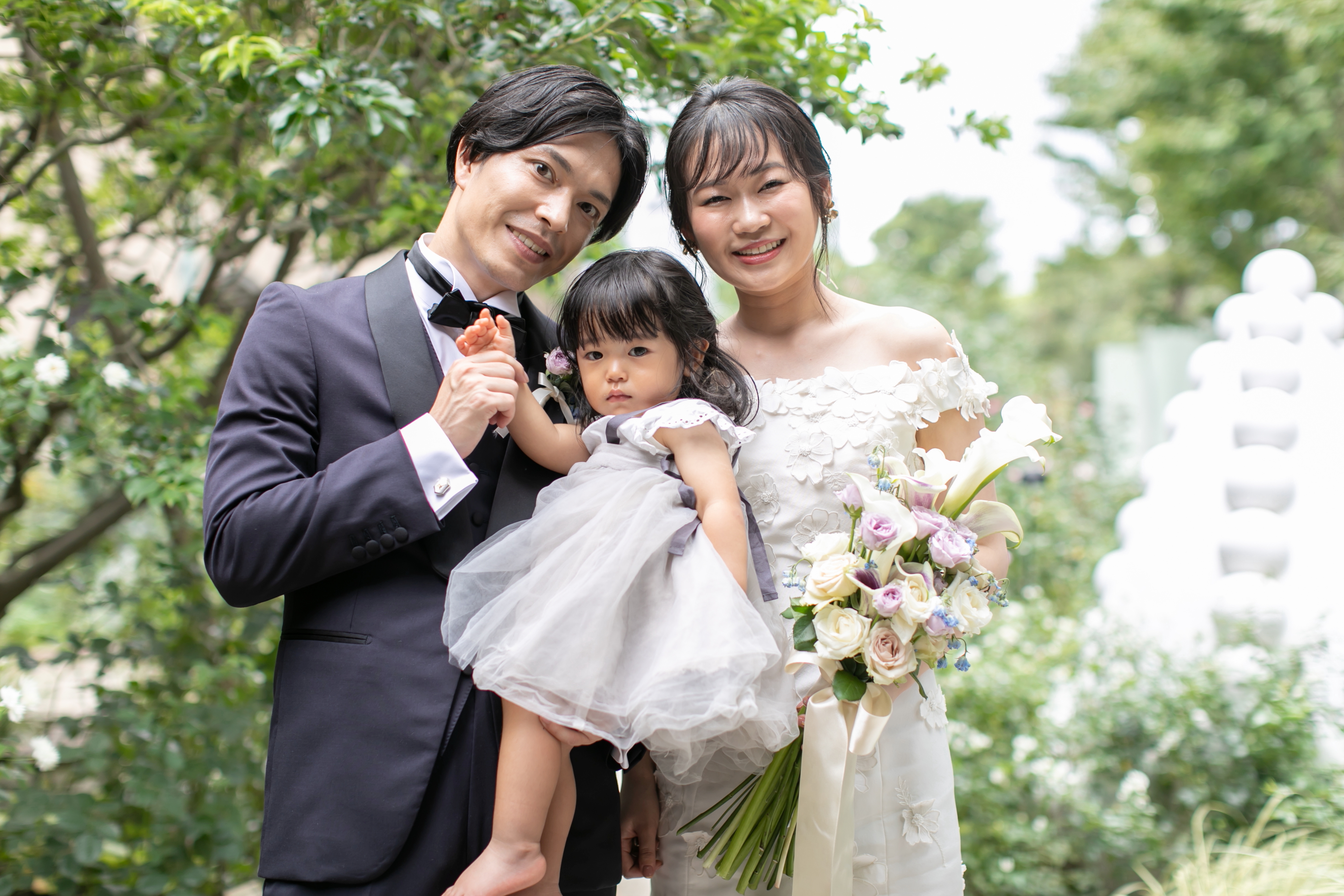 ーLetterー
The closing time of the wedding reception is for the parents who raised the couple up to this point.
I have prepared a letter to express my gratitude.
Feeling the lingering afterglow of happiness after the ceremony, the couple with soft expressions
The couple who decided to hold the wedding ceremony and the guests who participated
We hope that you will feel "I'm glad you had a wedding" and "I'm really glad you came"
We will continue to support you as much as possible while striving for safety measures.
-staff credit-
Hairmake:BIE
Photo: Ravi Factory KAORI
Flower: mini emakishi
Wedding planner: Eman Fujimoto