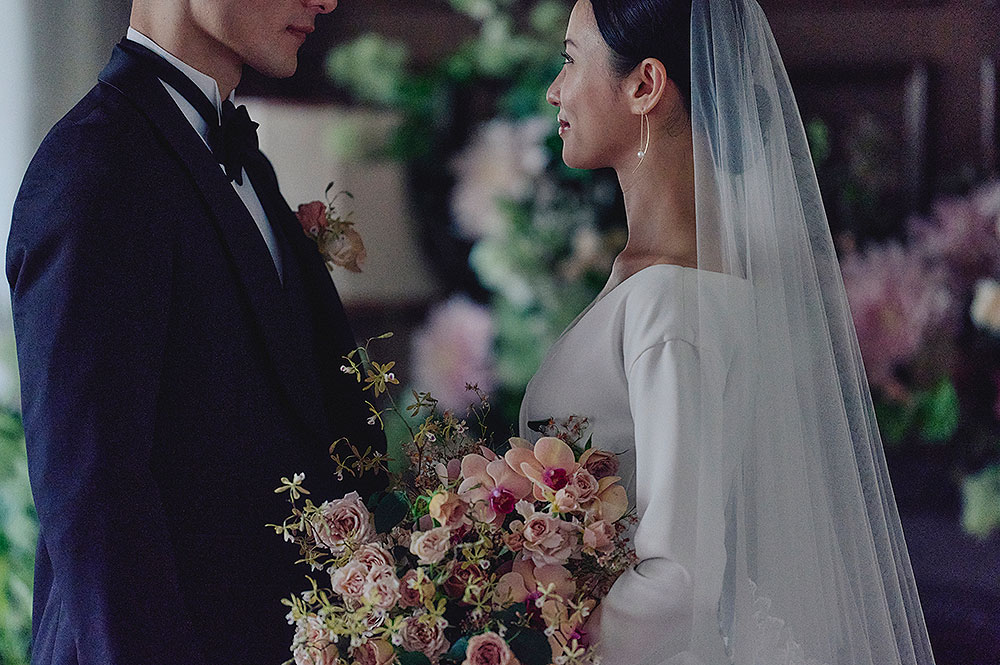 An open ceiling with a height of 3.5 m and a window on one side of the wall
A warm light is inserted.
A curtain of lace drawn gently.
Virgin road of a soft carpet that wraps around your feet.
The important people gather in the hall of the mansion and watch over the chapel
A ceremony of eternal love.
Capacity Seating up to 74 people
Chapel (image)

Contrast of beige and dark brown wood is impressive ,
It is surrounded by tidal style quaint residences
Private garden.
Soft light pours down, the garden full of greenery
Let's forget the hustle and bustle of the city despite the city center ,
It is a non-everyday space surrounded by tranquility.
With your precious family and friends ,
It seems like two of us.
A free and attentive wedding.
Capacity Seating up to 74 people
Courtyard "Chapel" (Image)