A space where a classical atmosphere drifts among modern days.
Decoration suitable for a gorgeous place ,
Set up a mansion to feel calm.
It is a wedding venue filled with relaxation, fusion of old and new.
Capacity: Maximum seating capacity: 110 people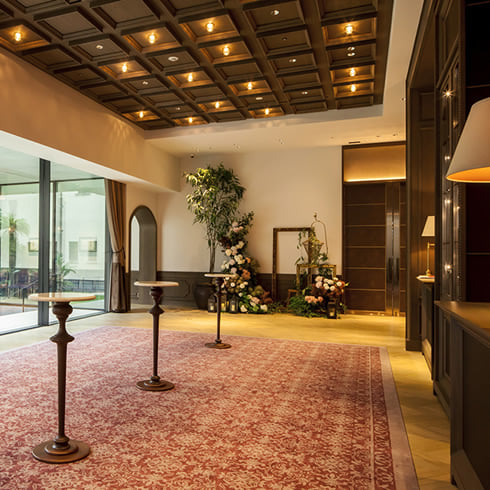 Royal Room Foyer (Image)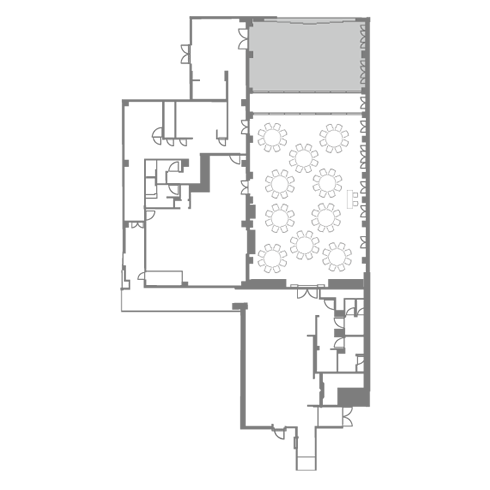 Layout sample


A bright and open reception banquet hall.
On the private terrace that continues from the venue ,
In the comfortable wind and green ,
Dessert buffet, photo time, etc.
Please enjoy.
Number of people seated: maximum of 50 people

The appearance of the mansion built in 1930 remains the same.
A space where you can feel a graceful atmosphere even in a calm atmosphere.
In the light gently shining through the skylight of the solarium
In a room of tangible cultural properties that will remain in the future,
Have a time with your family and loved ones.
Number of people seated: maximum 13 people