Akasaka Prince Classic House Plan


About small group weddings
Life best day
Because it is a wedding with a limited number of people
I want a special day
"Dinner with family"
"At home wedding with family and friends"
Small style weddings of various styles come true
Akasaka Prince Classic House
Introducing the day
In an atmosphere like two
A warm and rich time with important people
Please spend
The flow of the day
1

Start

Former Akasaka Prince Hotel
It will not change for over 80 years
It will be the stage of your wedding
As we meet you who are the leading role today
A special day begins

2

Your order

The beginning of an important day
While relaxing in your own waiting room
I will prepare the preparation
With exclusive hair and makeup artist
We will help you prepare for a wonderful time

3

Taking pictures of your two

Just before the ceremony
We have a photo shoot time
While cherishing the thought that only the close guest was invited
How about taking a picture with shoulders side by side?

Four

Family photo

Originally as a living room for the Imperial Family
A loved room
Because it is a place where family's important time has been spent
The most warm room in the chapel
On the day, we will show off the sunny appearance to the family before the wedding ceremony
Please give me time to remember

Five

Wedding ceremony

The warm chapel is full of light
For two of you who chose a family-only wedding
The size is perfect
For parents sitting closest to at home
I swear eternal love while being watched

6

Party food (wedding party)

On the day of your showday we invite only the most important ones
Only a small number of people can convey the feeling of gratitude to each one
With a sense of distance you can see the expressions that all the guests watching are enjoying
Enjoy a time of happiness with your family and friends

7

Food

"We want to cherish food for our important guests"
We prepared private kitchen from such a thought
I will carry a fragrant meal to all of you
Let's communicate thanks to the important people by cooking
I finished with all the dishes with thought

8

Where you can come back

With important anniversary and irreplaceable everyday
I will always be back here
Accommodation and meals
As a family as a couple after the wedding
We will watch over the two who will make the story
A small group of weddings
Recommended points
1

Historic building

It was in Kishu Tokugawa Iejo
A beautiful Western-style building built in a historical place,
Tokyo designated as a tangible cultural property.
It is a historic building suitable for inviting important guests of both families.

2

Food appropriate for a special day

This house started as "auberge",
It has been loved by gourmets.
Dishes that inherit history and space are
With the scent from the private kitchen
It will be transported to the table of important relatives.

3

Atmosphere dedicated venue

I feel at home atmosphere
I valued the sense of close distance with the guests.
In the pleasant wind and green on the terrace which continues from the venue
You can also enjoy photo time.

Four

Luxury approach to the venue

Even if you come by car,
You can drive to the entrance.
To relatives who came,
Two hospitality starts from the appearance.
SPECIAL OFFER
< Homepage limited benefits >
For a small group of bridal fairs
For customers booking
* The following "privileges" are examples.

Depending on the wedding schedule, number of people, etc.
Benefits and benefits will change.

Please contact us for details.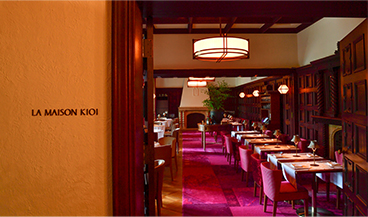 Visiting benefits
Akasaka Prince Classic House Restaurant
Invitation to lunch (approximately 6,000 yen)
Spend at Akasaka Prince Classic House
Lunch for 2 people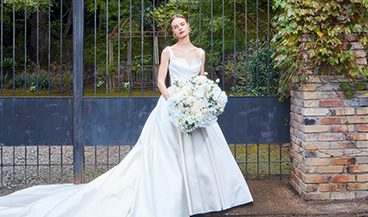 Closing benefit
The treat dressing
Costume 150,000 yen off
150,000 yen for costumes from the exclusive dress shop "The Treat Dressing"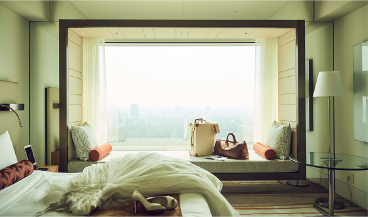 Closing benefit
A present on your wedding day
(Equivalent to 70,000 yen)
On the day of the wedding, you will receive a stay at the historic red puri that you can spend time alone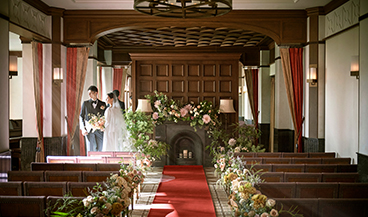 Closing benefit
Up to ¥ 500,000 off quote
We present up to 500,000 yen worth from "memorial photo" and "colored flower" necessary for wedding
For a small group of weddings
Recommended plan
A small group of weddings
Party report
About small person ceremony
FAQ
How many people can use the wedding for a small family only?

Akasaka Prince Classic House will provide a venue for small weddings for 6 to 42 people

There are a small number of people, but is the venue too large?

Akasaka Prince Classic House offers a unique venue for small groups
You can spend at home in a double-sided open space with a private terrace

I don't have the image of a small wedding, how does that feel like?

The small group weddings performed only by your family and close friends are very warm atmospheres
At the dinner, the groom and the bride will have a meal together and will be at the heart of a peaceful conversation around delicious food.
It is also recommended that you take into account the conversation with the guests, such as a dessert buffet and each table round, so that the progress is sharp

How much does it cost?

We will prepare a small group plan for 20 persons of ¥ 120,000
The cost will vary depending on the schedule you choose and what party content you choose.
At first please participate in bridal fair, and please talk
Reservation / Contact
お電話でのご予約・お問い合わせ
050-1860-5003
営業時間 平日 12:00〜18:00(火曜・水曜定休)
土日祝 9:00〜18:00

Choose a fair Fair you want to participate
Please select
Reserve In reservation form
Send customer information
Contact from the hotel Completed reservation from the hotel
I will inform you
Fair day On the date and time of notification
Please come