WEDDING PARTY REPORT
Wedding Party Report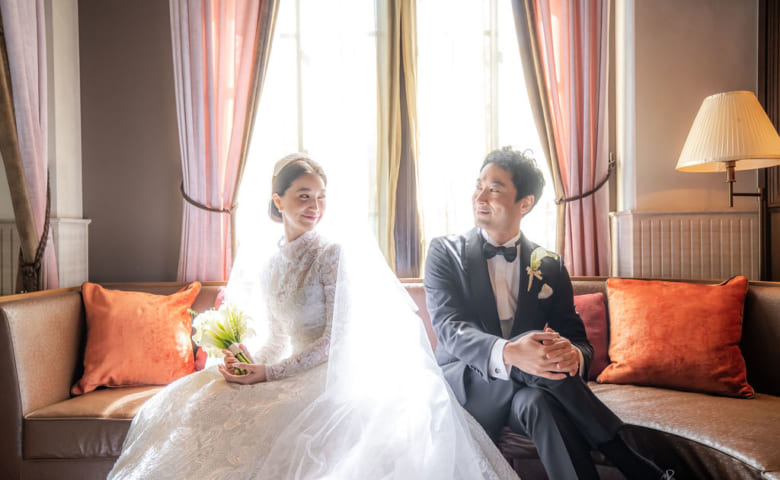 DATE

2022.05.08
STYLE

Clothing Christian expression
CEREMONY
BANQUET
GUESTS

76 people
YOICHI & RIHO
[Garden wedding] A homey time reminiscent of overseas in the garden of a Western-style building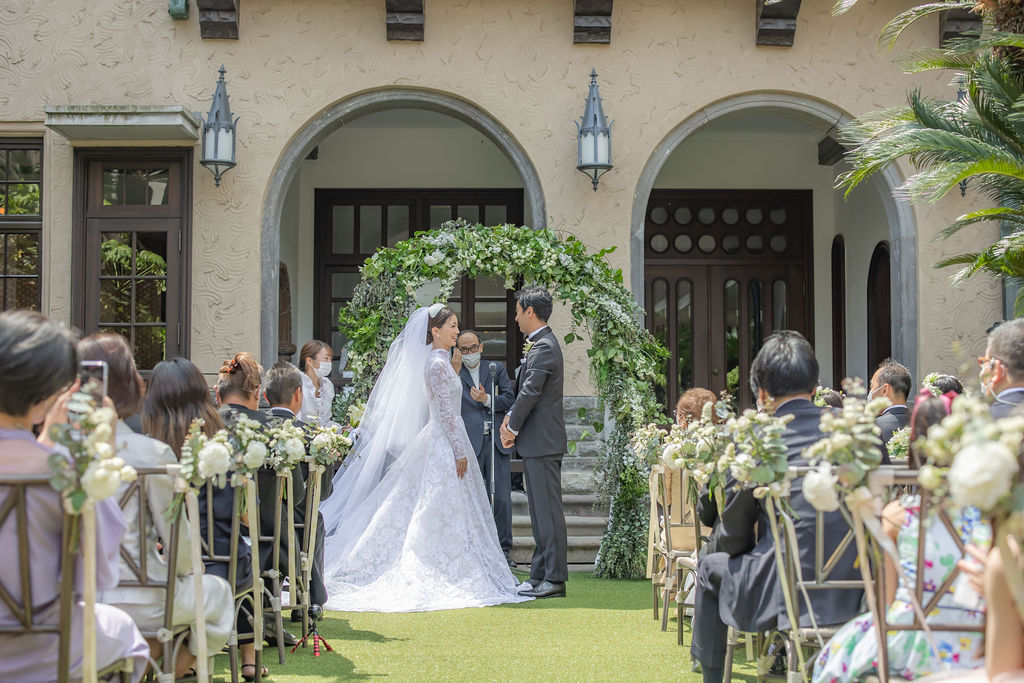 ーWedding party reportー
The couple, who have had many opportunities to go abroad, longed for a garden wedding that felt like an overseas wedding.
They liked the elegant and classic atmosphere of the historical Western-style building as well as the garden.
In addition, one of the wishes that the hospitality of high-quality and delicious food is also important.
We were able to provide a wedding filled with the feelings of the two of us, not being too formal while treating our guests well.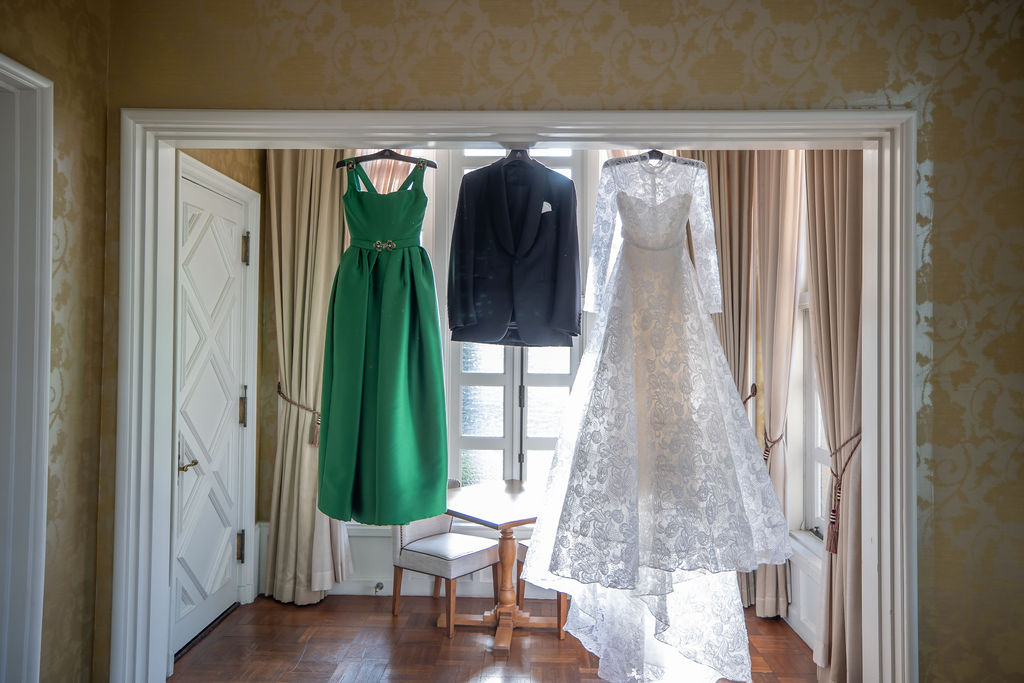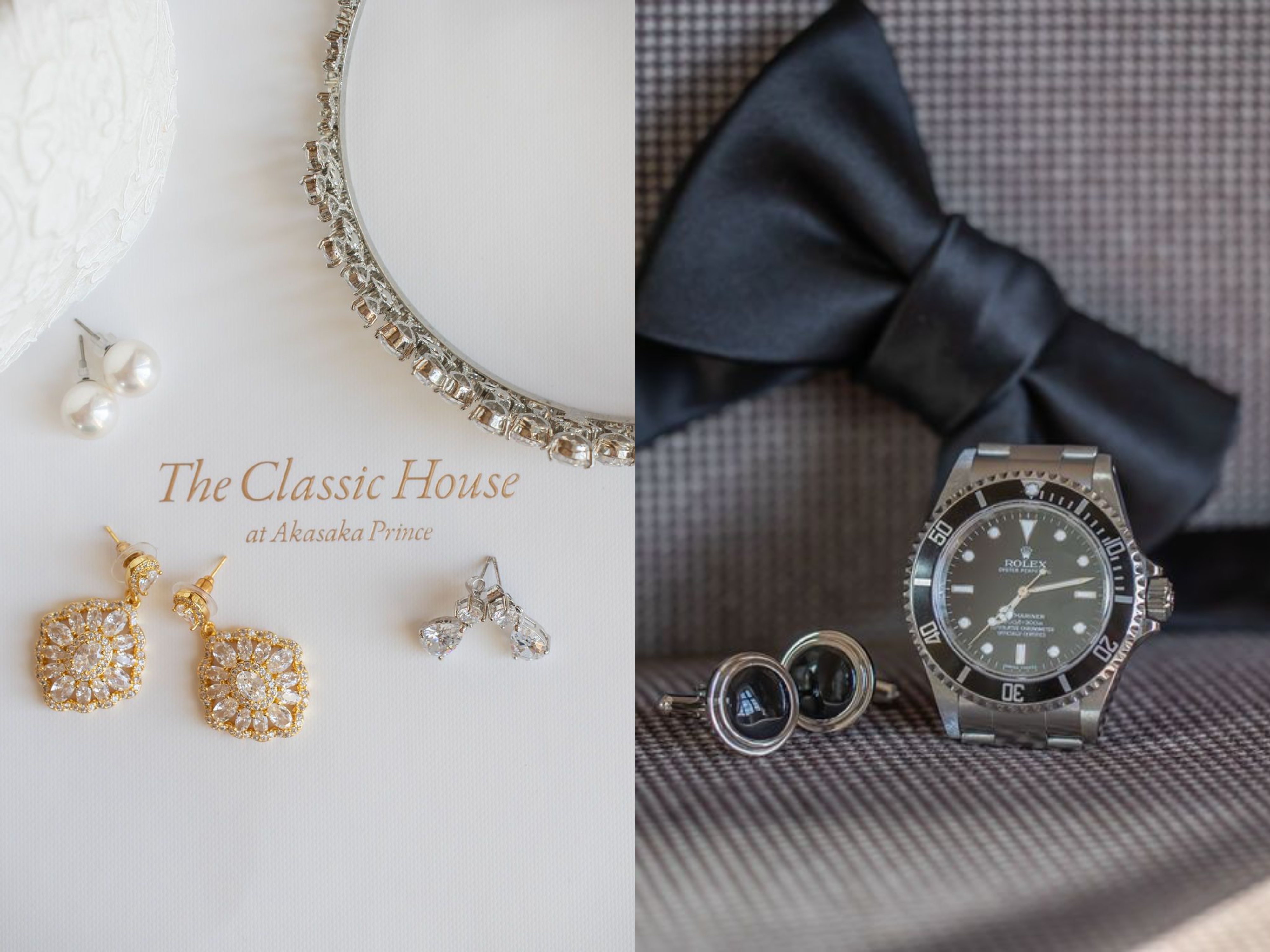 ーWedding Itemsー
The selected costume is Reem Acra, a popular brand at THE TREAT DRESSING.
The bride likes foreign movies and music, and read ELLEmariage magazines.
The groom suggested that a dress like Lily Collins would be good.
What I introduced was a dress with a lace high neck and long sleeves.
The tulip-patterned lace and small pearl decorations make this dress both classical and cute.
The color dress is a green dress that the groom and parents unanimously agree.
When a bride with a clear but soft face wears it, it will be a style that exudes dignity.
The point is that the color dress is easy to walk without being too stiff like overseas and has a presence of the leading role.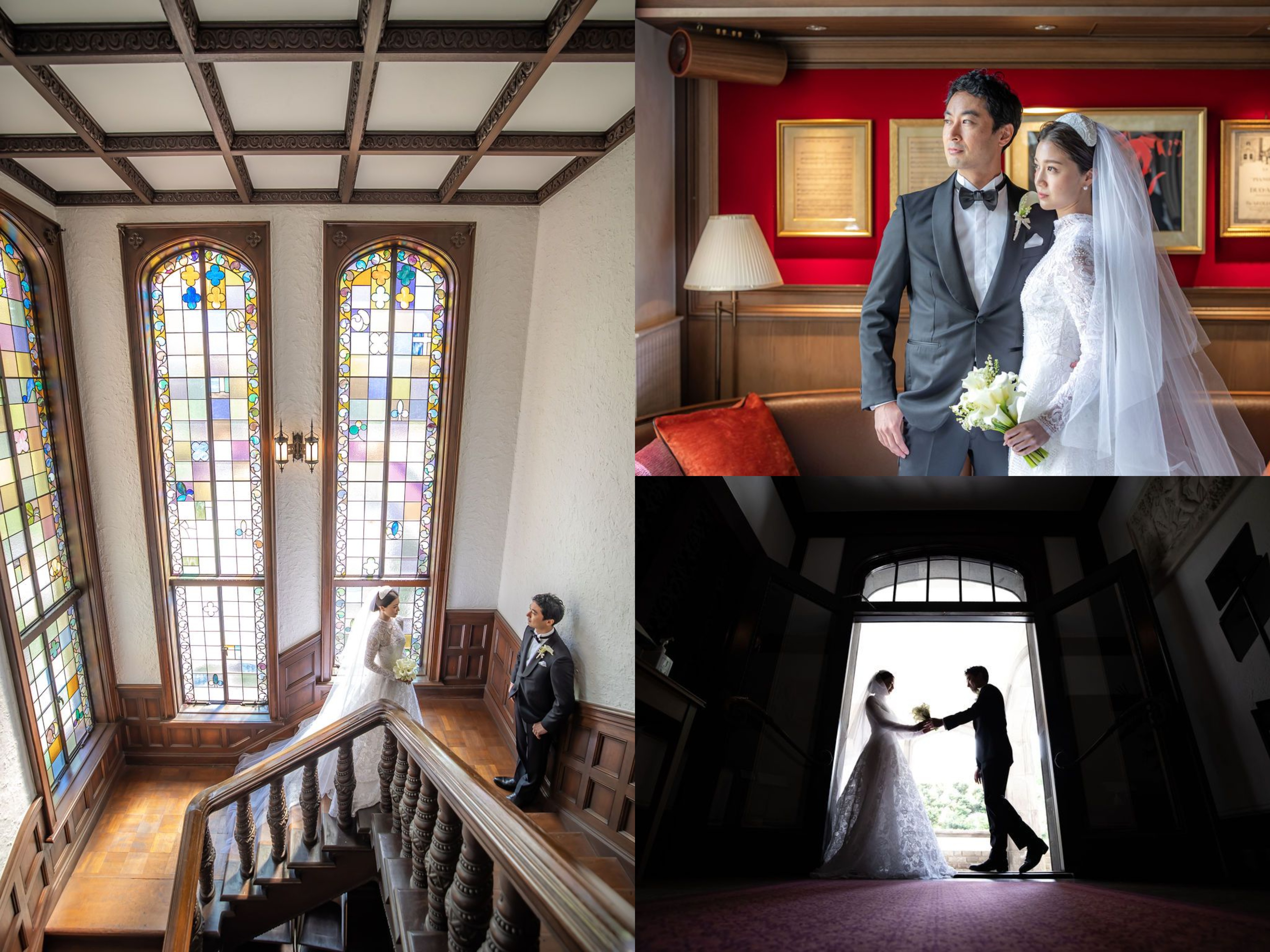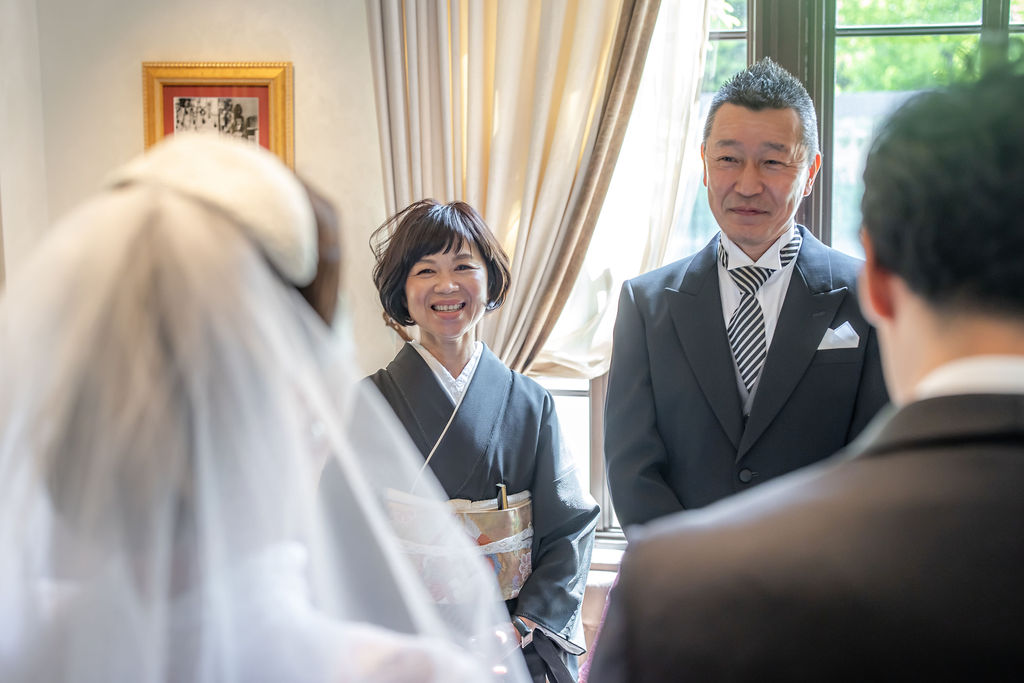 ーPhoto shootings&Family meetー
After getting ready, you can enjoy location photos inside and outside the building.
In an extraordinary space unique to a classic house
leave a lot of pictures
And after that, it's time to meet the parents for the first time and have a family meet
There is a feeling welling up in the appearance of my precious child on a sunny day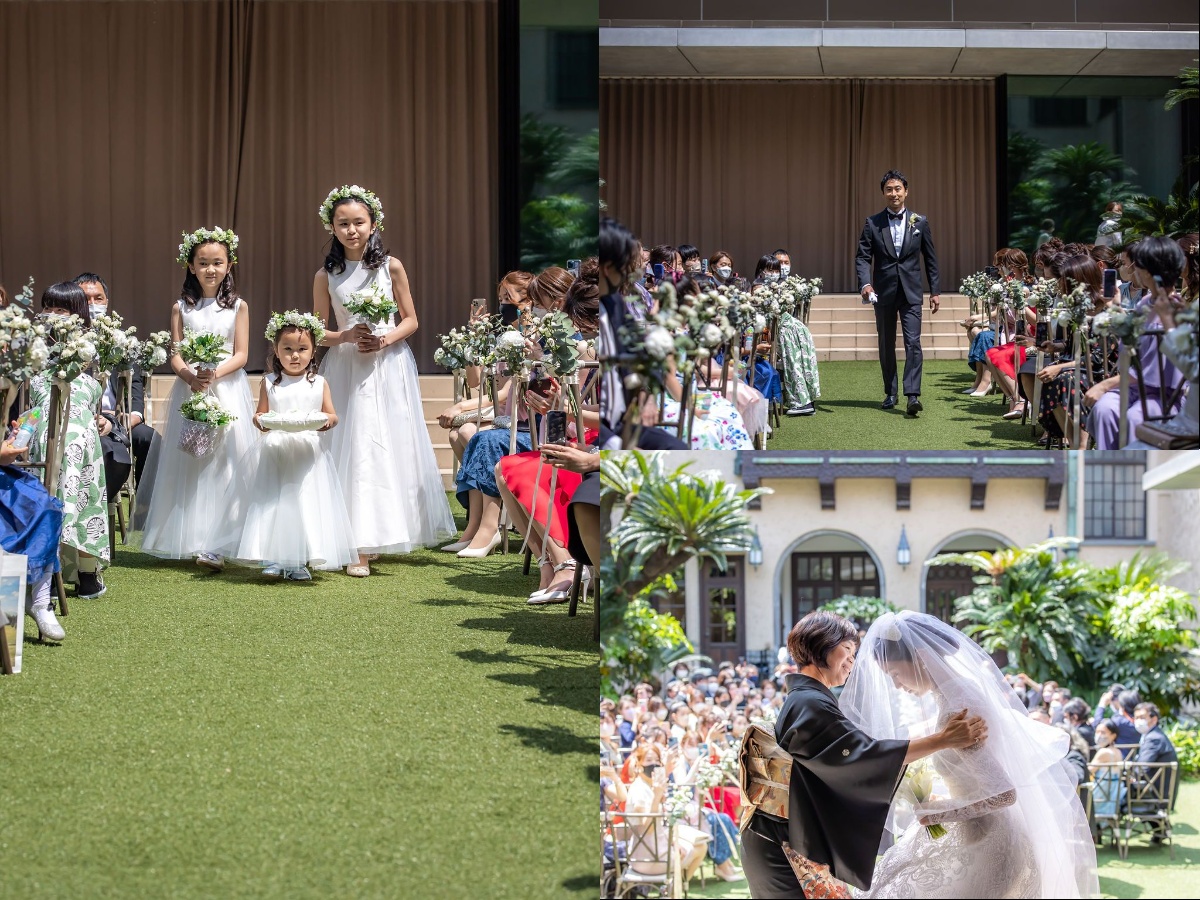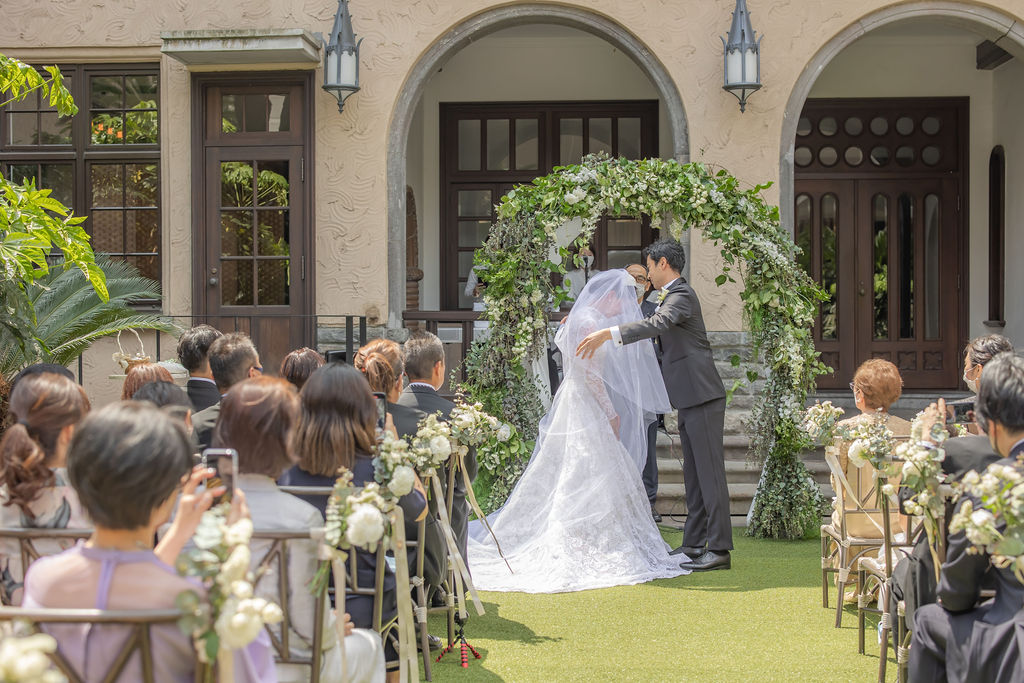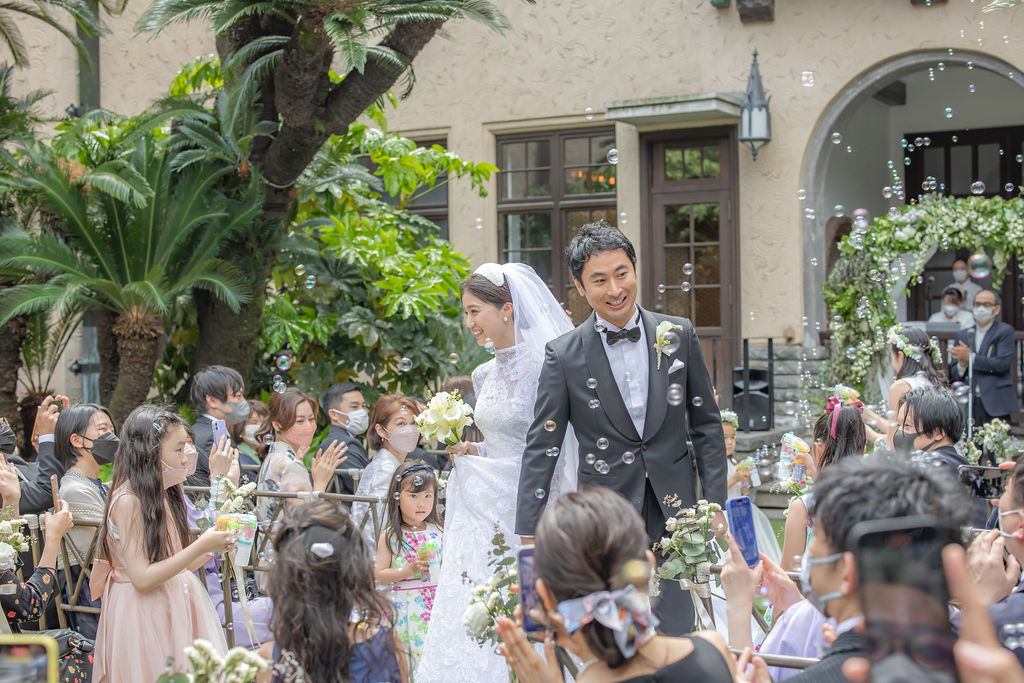 ーGarden ceremonyー
The long-awaited garden wedding blessed with good weather
An extraordinary space that does not seem to be in the center of the city spreads out
Altar decorated with green arches Live music and choir singing
For a shower of soap bubbles and a warm ceremony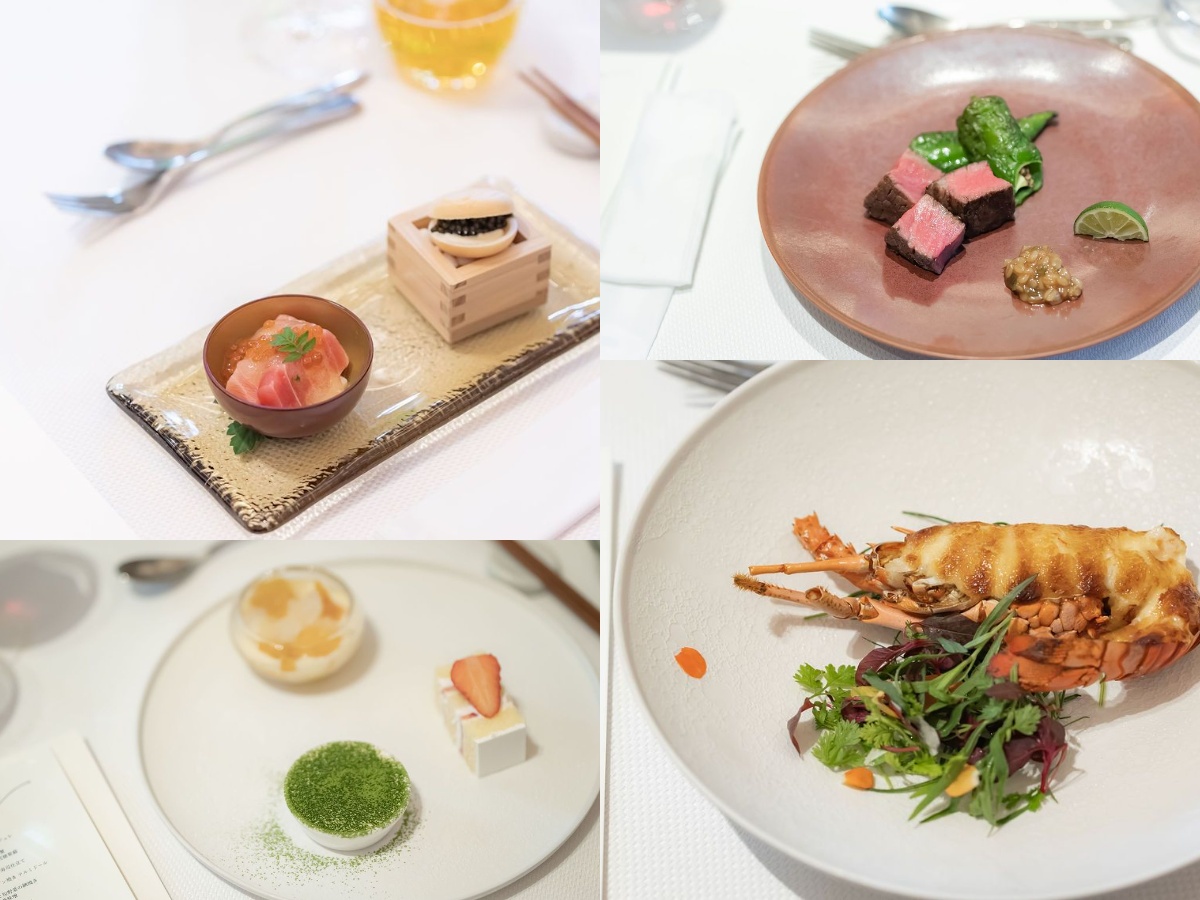 ーWedding cuisineー
Treat your guests to a high-quality banquet with an open kitchen
We serve French dishes that can be enjoyed with chopsticks so that guests of all ages can enjoy our dishes.
Caviar monaka / medium fatty tuna and seasonal vegetable roasted dashi jelly
Abalone, grilled sea urchin and snow crab, charred liver butter sauce, hanaho perilla
Foie gras sautéed sushi
Oven-baked spiny lobster and scallop thermidor
Grilled Kuroge Wagyu Beef Fillet and Seasonal Vegetables Kinzanji Wasabi Miso
Eel and Japanese pepper rice with black truffle
Mango pudding and yuzu granite Yame matcha tiramisu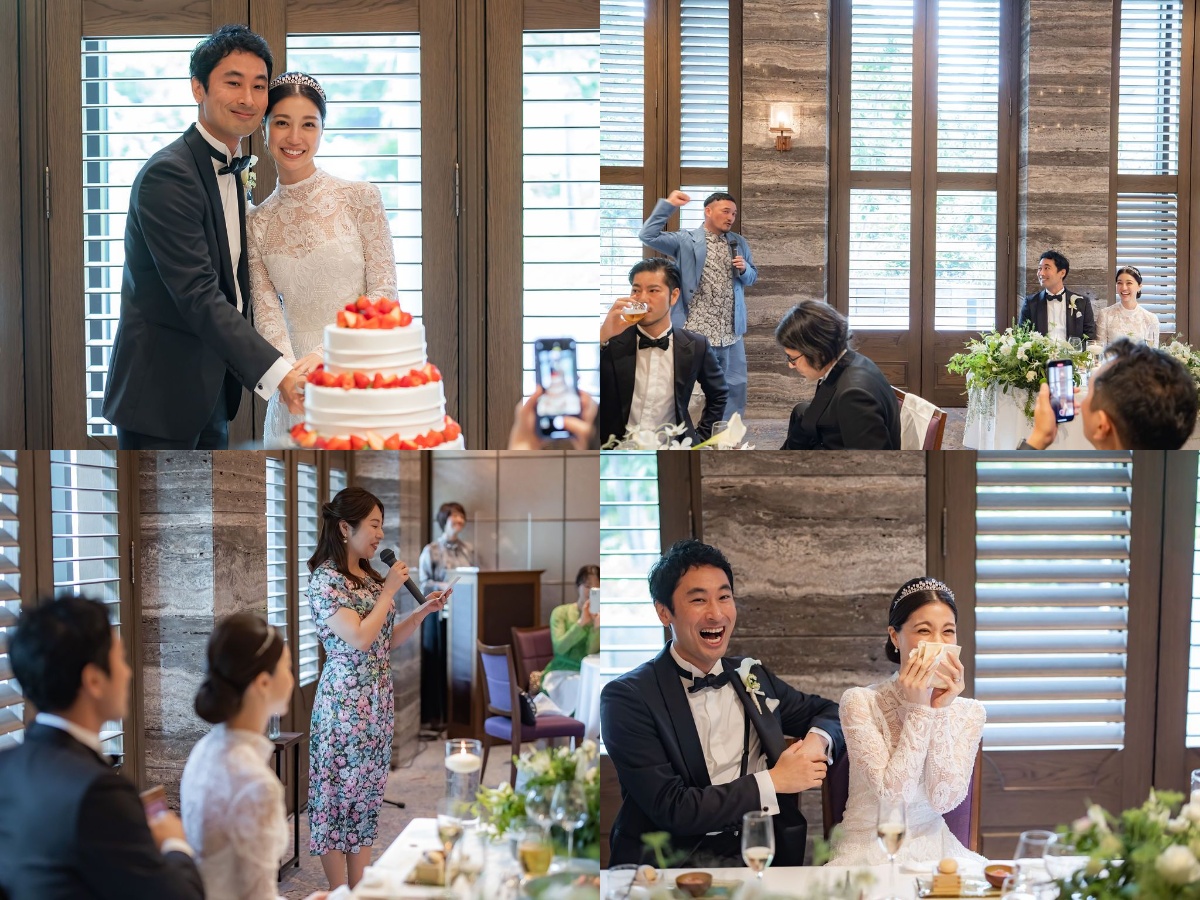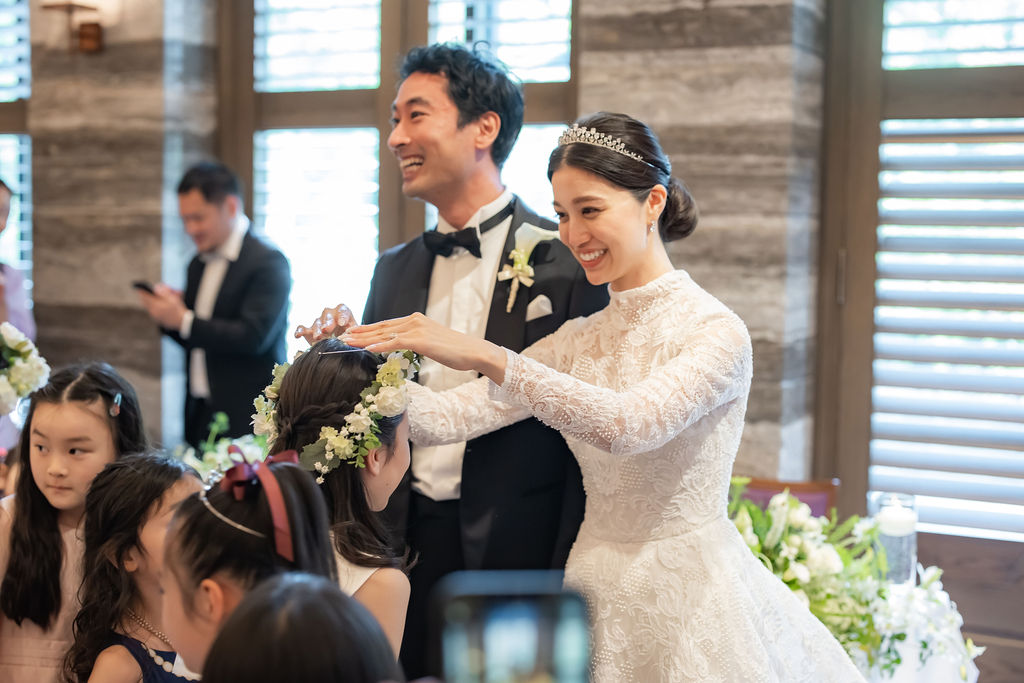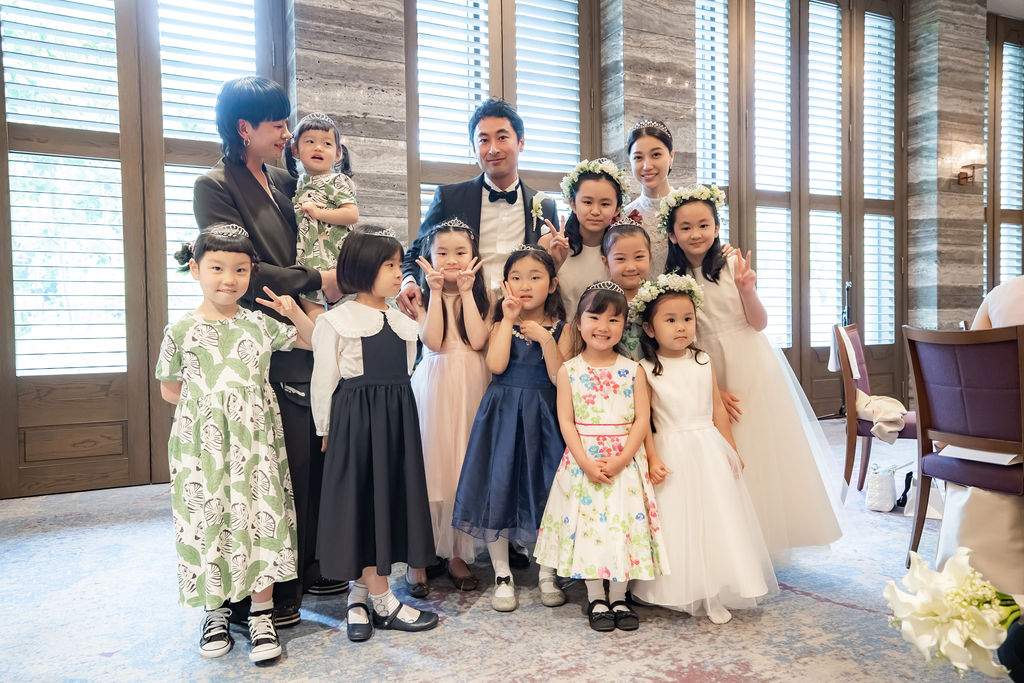 ーWedding partyー
The concept of reception time
Expressing gratitude in a fun time like a class reunion and girls' party with guests who meet after a long time
Incorporating many productions that spotlight the guests, full of heartwarming scenes
Give a speech to a dear friend
Since there were many children guests, there was also an act that made them happy by preparing a surprise gift.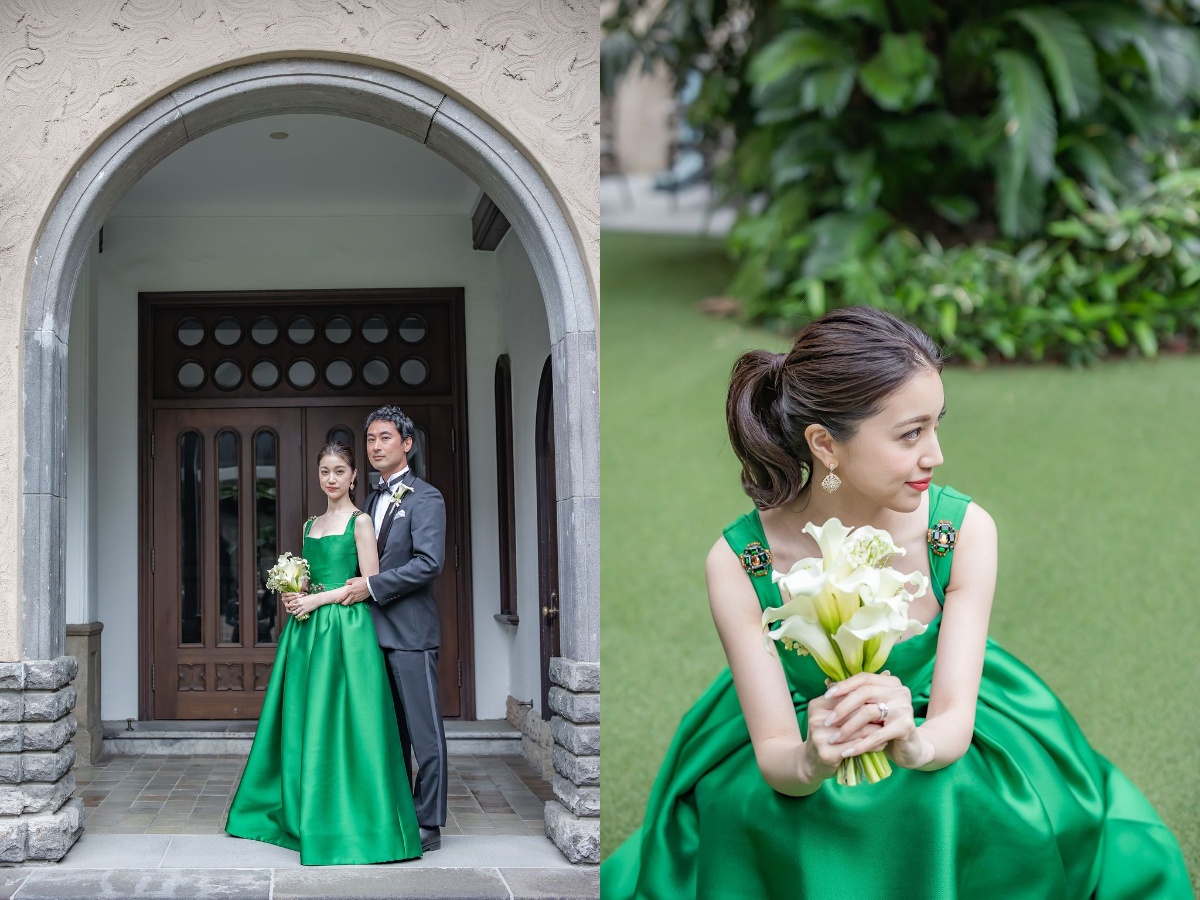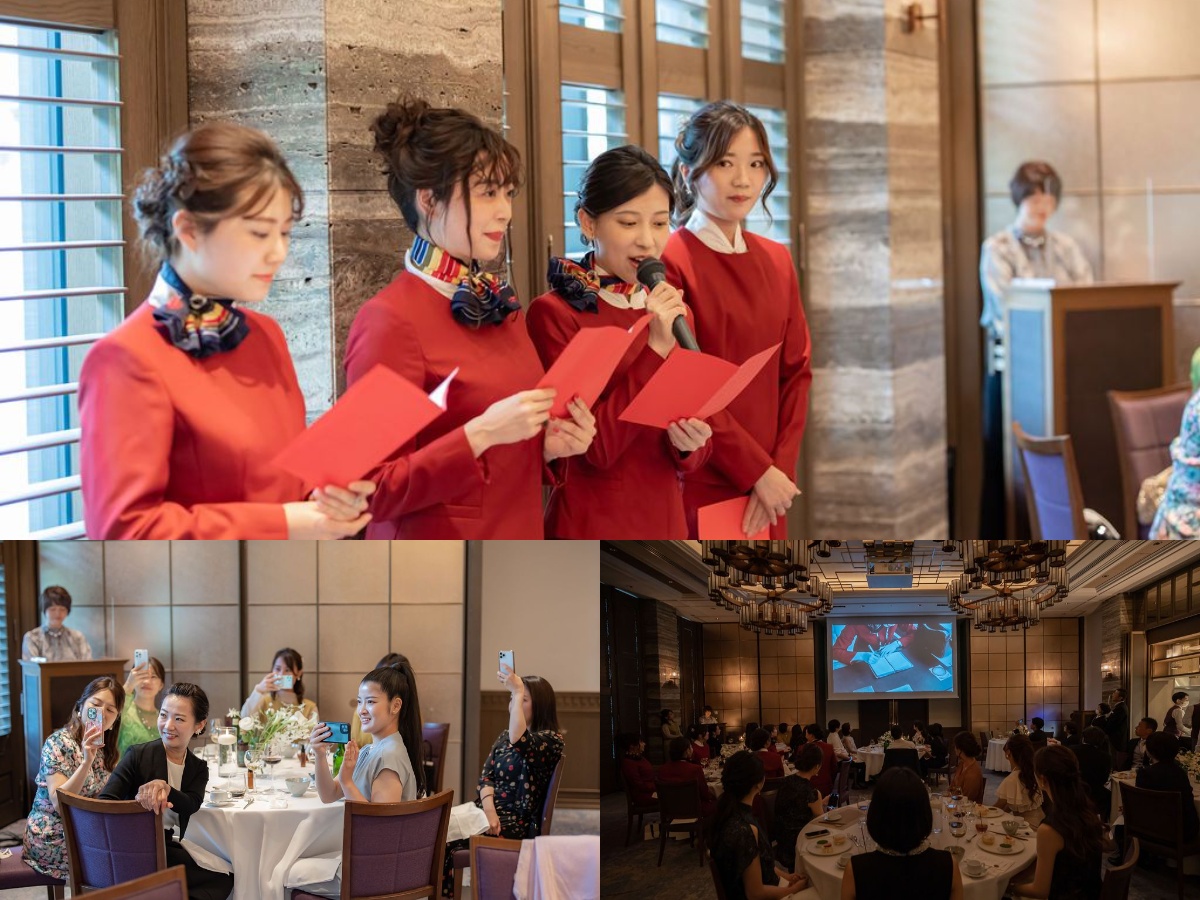 ーChanging dressー
A bride who achieved her dream job since childhood
Re-enter with your colleagues in uniform
Kotobuki announcements and videos from guests will be shown.
A time that can only be achieved by the two of you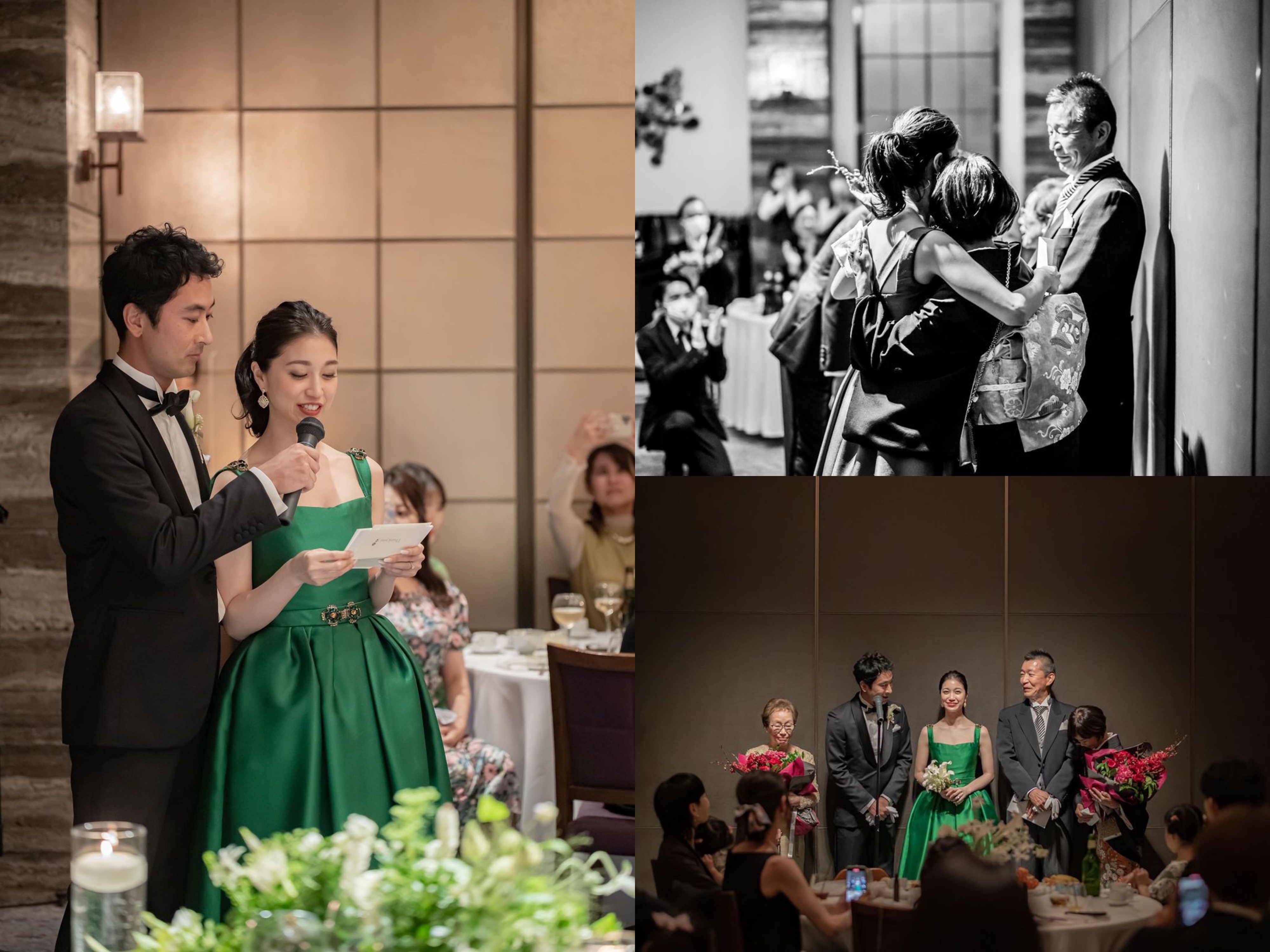 -Bride's letter-
Time to convey my feelings to my family who raised me with a lot of love
I sent you a letter with my thoughts that I can honestly tell you because it's this day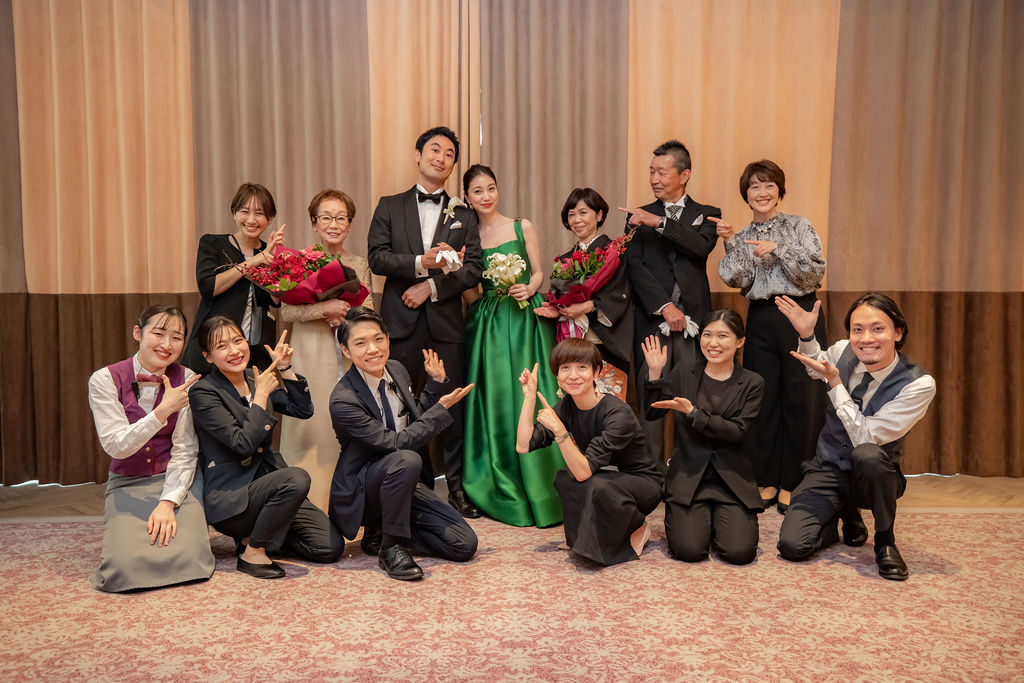 ーEndingー
"The ideal wedding is a wedding that is not too formal and is filled with the feelings of the couple while thoroughly entertaining the guests.
The staff accurately picks up such fine nuances and shapes them one by one.
There were some things that we were very particular about, so he approached us down to the smallest details and made suggestions, and we were able to have a unique day."
After the party, we received a very happy impression from the two of us.
A wedding is a place where parents who have nurtured them with care and friends who have supported them express their gratitude to their friends.
May the lives of your loved ones be enriched
-staff credit-
Hairmake: Aki Takahashi
Photo: 2C CONCEPT JIRO
Flower: U & TSE
Wedding planner: Erika Nishida