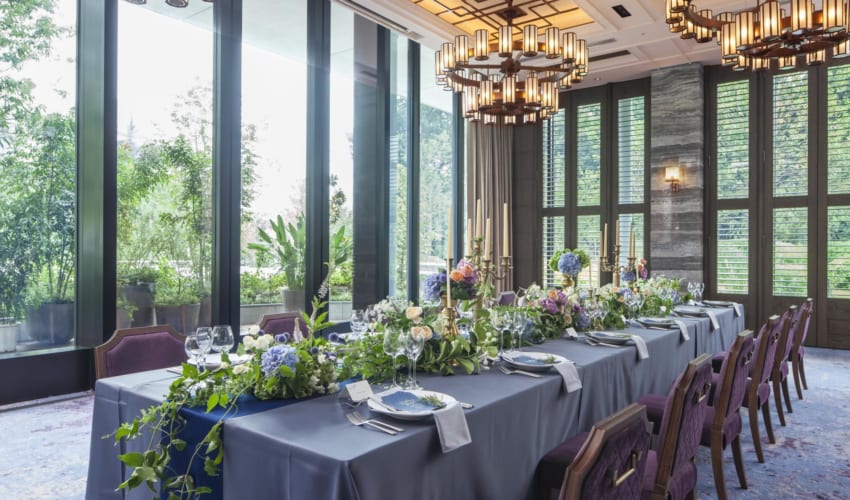 [Early bird discount available for reservations made in October] The gorgeous winter season is here! For those considering after December 2024
We have prepared a plan from December 2024 onwards that is recommended for those who want to prepare with plenty of time. A complete plan that includes early bird benefits such as video shoots and color change costumes. This is a plan for the Crown Room, a venue that can accommodate up to 50 people.
Estimate example: 2,689,184 yen for 40 people
*Prices shown include consumption tax and 13% service charge.
Weekday
weekend
Benefits
Small number of people
Within 5 months
this year
next year
Early stage
Features of this plan
[Early bird discount available for reservations made in October] The gorgeous winter season is here! For those considering after December 2024

[160,000 yen special treatment + early bird discount]
■National Prince Group 3 nights gift
■ 10% off ticket gift for Prince Group restaurants nationwide
■100,000 yen worth of costumes as a gift
■ A gift worth 30,000 yen for the venue fee
■ Commemorative photo 30,000 yen gift

《Early Bird Discount》Gift for 30,000 yen movie and 50,000 yen for 2nd dress
Details of the plan
Object

2023年12月02日〜2024年01月01日までにお申し込みで
2024年12月01日〜2025年12月31日までの実施のお客様に適用
※12名様から50名様までの挙式と会食会のみ適用
※先着ご成約5組様限定
空きわずか。ご予約お早めに。
※日程により変動あり。
plan contents

■ What is included in the plan
・ Ceremony
・ Food and drinks
・ Bride and groom costume
・ Waiting room fee
・ Venue fee (seat fee / room fee)
・ Guest waiting room
・ Beauty dressing
・ Rehearsal makeup
・ Acoustic lighting and production
・ Attendance fee
·cake
・ Flower decoration / bouquet boutonniere
·Photo
·service charge

Estimation example

40名様 2,689,184円
ーーーーーーー
20名 222万0130円
30名 270万4403円
50名 328万2459円

<HP限定>
※当HPからのフェア予約限定で、上記お見積もり例からさらに5万円相当ご優待。他予約サイトよりお得にご案内します。

※ご案内の料金には消費税と13%のサービス料が含まれております。
Flow of decision
FLOW
Participation in the fair To bridal fair
Please come Watch bridal fair
Consultation · Venue Information Request your wedding plan
Consult with coordinator
Schedule consultation Affordable by the timing
We have a plan View plan
Plan decision Depending on the number of guests
Create a quote